Triton's National Champ
John Boyle's journey to a National Title
Hang on for a minute...we're trying to find some more stories you might like.
Down by one with just seconds left in his match, Triton alumni, John Boyle, was able to force his way into overtime and push through for the win.
Boyle, a 2016 Division Three high school wrestling state champ, has made a name for himself as one of Triton's most well known athletes. This past weekend, Boyle took home the Division Three collegiate national title for the 184 pound weight class. Victory aside, Boyle has remained humble and has credited his family and work ethics for the success.
"I've been wrestling since I was in fifth grade," Boyle said during an exclusive interview with the Triton Voice. "For the Triton youth program."
Boyle comes from a history of athleticism and combat sports. Early on in his life, he did judo until he and his brothers switched to wrestling. Boyle's brothers, Luke and Mark, constantly pushed John to become better in every way, both of whom were decorated high school wrestlers. Luke remains the only New England Champ to ever walk through Triton's doors. While this was all happening, Boyle's parents helped John train even harder than his brothers could.
Boyle's mother, Margerrette, was a Strongwoman, a woman who competes in strength athletics, when she was younger, later starting a gym in her house with her husband, Mark, as well. Growing up around weights, combined with the influence from all of his family, naturally Boyle started to lift weights too.
Once high school started, Boyle was already a good, strong, wrestler, but he still had lots of work to do. He started wrestling and lifting weights more and more, following the steps of his brothers.
"Having brothers that did better than me in high school was a huge motivator for me. Ever since we had all started wrestling, I was always in their shadow and kind of rode behind their success. Once I started competing in college, nothing made me happier than taking it to the next level and impressing them because they were the ones that helped shape me into the athlete I am today," stated Boyle.
Influenced by his brothers, Boyle had a consistent and working plan to succeed. This plan however, was not only designed by Boyle and his family.
Coach Shawn McElligott (Mac) and Assistant Coach, Brandon Hayes, saw the potential Boyle had and pushed him to his limits during his high school years. Pointing out his weaknesses and giving strong critique, Mac and Hayes were able to guide Boyle to the collegiate level.
"Being a member of Triton Wrestling was extremely important for my success at the college level. It was that consistent support that gave me the confidence that I needed up until now," said Boyle.
Mac claims Boyle is a "Hard worker, never slacked off in practice, great competitor, [and he] always wanted to wrestle against the best."
Unfortunately, Boyle's career was sidetracked when he dislocated his patella and stretched his mpcl ligament while a junior in high school. Despite needing multiple surgeries, this injury only slowed Boyle down. He continued to work out what he could as much as possible, constantly improving.
"The injuries have given me a drive," said Boyle
Boyle was able to come back for some of his senior year, competing up until the New England Championship, winning a state title on the way too. Freshman year of college, Boyle had surgery for the last time on his knee, finally taking the chance to recover the best he could.
"I was able to rehab it [his knee] efficiently and return to the mat stronger than before," said Boyle.
Last year, Boyle's sophomore year in college, he was able to earn All American status, but couldn't claim the prize of National Champ. Getting a taste of the action on the national level, Boyle was hungry, but saved his appetite for this season.
"One thing that separates me from a lot of athletes is my ability to do more than what is expected for me. It's one things for an athlete to do everything they are told to do, but the ones that put in extra work when nobody else is are the ones that become great," said Boyle. "In the season I would practice five days a week and find times to lift in between. The lifting was essential to keep my strength where it needed to be."
Using this as a formula for success, Boyle was able to finish his season 33-6, punching his ticket to the postseason with ease. The week before Boyle competed at Nationals, he faced a tough opponent and placed second at regionals. Despite this, Boyle shook off the defeat like Triton wrestlers are taught to, and focused on the next competition.
At Nationals, Boyle won his matches with ease until the semi-finals, just squeezing by the number one seed with a 6-3 victory. Now, he just had to wait for his final match.
"Before my National Finals match, I was pretty calm. I was able to acknowledge how important it was to win for me and my team, but I didn't let it make me nervous." Boyle said.
The match itself was one made for the movies. Down by just one point with seconds remaining, Boyle was given a point because his opponent was stalling, meaning he was avoiding wrestling Boyle. Now 3-3, the match was forced into overtime.
"Going into overtime I was thinking of one thing and that was doing whatever I could to get that takedown. At this point I was too close…" said Boyle.
In a dramatic style, Boyle was able to quickly take down his opponent in overtime, securing the national title. As the crowd erupted in roars, Boyle smiled modestly and got his hand raised.
"As soon as I saw the ref give me the takedown, I felt pure relief," said Boyle. "Nothing is more satisfying than accomplishing a goal that you've been working on for years.
About the Writers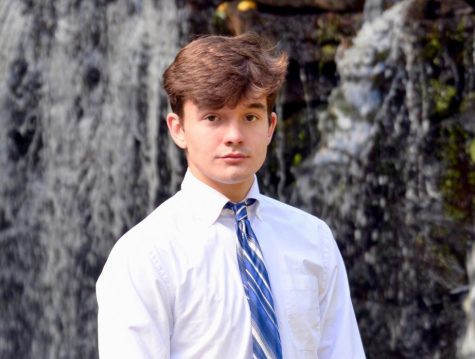 Jeremy Duford, Staff writer
Jeremy Duford, senior at Triton, decided to join journalism to report on all the various drama and news he's felt enveloped in over the past three years....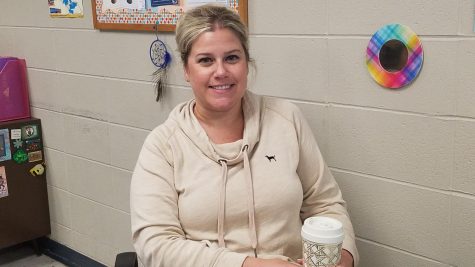 Anthony Ostrander, CEO
just a normal kid with some abnormal writing skilz