Local Coffee Shops
The great coffee surrounding our community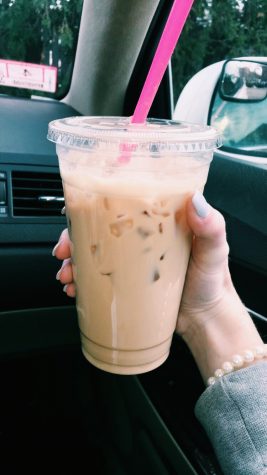 Loading ...
It's Monday morning: 7:15 AM and you've already been awake for one hour, getting yourself ready for school. You are in the drive-thru of your favorite local coffee shop, craving your traditional daily morning coffee. Finally, you order your coffee. As you proceed up to the window, you can't help but become flustered, why isn't your car moving. Turns out, the transmission was in park, and all the people in line behind you start to laugh. This was due to you not having caffeine in your bloodstream! Unfortunately, one morning, this became my reality… even though I felt as if I was still in the dreaming state. Oh, the dumb things one can do without caffeine in their system.
Some great coffee shops and chains that are helpful in keeping this type of thing from happening are close to home, and worth trying. Dunkin Donuts and Starbucks are local chains that you can find around the Triton community, but there are also some great tiny coffee shops that are local to our area, like Souffles, and Plum Island Coffee Roasters.
All coffee shops tend to have different tastes and visual looks of the coffees. The coffees from the different shops were taste tested and observed by the Triton Voice.
To test the differences of the tastes and the looks of the coffees, I ordered a regular iced coffee from each of the shops. Just ordering a simple, plain coffee, can determine if you would like any other coffee from the shop or chain.
Dunkin' regular iced coffee was made significantly well. It was sweet, with no bitter aftertaste, and was not acidic unlike some coffee shops and chains. And for the visual appearance, Dunkin' may have a plain look, but it is recognizable by many. The orange and pink colors of the logo are visually appealing and lure customers in. I mean, America does run on Dunkin'.
Starbucks' regular iced coffee was a bit more unpleasing to the taste buds. It was on the more bitter side. It had a very noticeable bitter aftertaste, and felt acidic as it was consumed. The visual appearance of the coffee is similar to Dunkin': plain, with just a clear cup and the Starbucks logo. Starbucks is mostly known for their specialty drinks, so the regular iced coffee was not up to expectations.
On the other hand, Souffles regular iced coffee was great. It went down smoothly, and had a sweet taste. There was no bitter aftertaste, and it was far from acidic. And for the visual appearance, very appealing. For iced drinks, they have clear cups with pink straws. It sounds just as plain as the other coffee places, but sometimes simple is better. Overall, it was pleasing to drink.
Plum Island Coffee Roasters regular iced coffee was similar to Starbucks. The coffee had a bitter aftertaste. But wasn't noticeably acidic. Similar to Souffles, they had clear cups with pink straws, which looks nice.
Overall, I am a big coffee drinker, and I have tried coffee from all of these chains and shops, plus more. Out of this taste test, Souffles was definitely my favorite. On a normal day, I usually choose to buy Dunkin' coffee before school. The convenience of the location is great for me, and the taste is always consistent, therefore I know what to expect. I believe that out of all 4 of these coffee places, Dunkin' isn't the best tasting and looking coffee, it is just convenient and has a low price, compared to other places. Personally I believe that Dunkin' coffee gives me the most energy, but Starbucks trails closely behind with their strong coffee beans. But, everyone that drinks coffee has a different preference as to how they like their own coffee. Some people like sweet, some like bitter, some like strong, and many have other preferences.
Even though some of these reviews may not sound as appealing as you would like them to be, each of these places have a variety of different things to choose from, and not everyone has the same taste buds. Bottom line, if you live in the Triton community area, you shouldn't have any trouble finding a good tasting caffeine that won't cause you to leave your transmission in park at 7:15 in the morning.
https://www.soufflesnewburyport.com
https://www.dunkindonuts.com/en
https://www.starbucks.com
https://www.plumislandcoffee.com
About the Contributor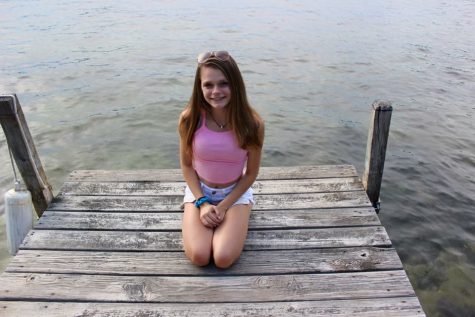 Abbie Magee, Journalist
My name is Abbie Magee. I am a 17-year-old junior at Triton High School. I'm from Rowley Massachusetts and I work at Clam Box in Ipswich. In journalism,...