Creativity Overlooked
Why schools, including Triton, should do more to embrace student creativity
Ali Heil has been drawing since she was in kindergarten. The freshmen art student started to really get into the field when she was 7 years old and began practicing almost every day. As she got older, she started to notice how she could include shadows and textures.  
"I think critiques (in art class) are a good learning aspect, and I think why I take them so well is just because it's learning," said Heil.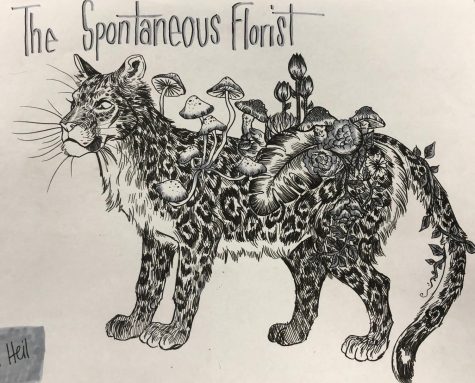 Heil is mature enough as an art student that she understands how to take critiques, but she is also a prime example of someone who embraces creativity. Heil doesn't let societal standards get in the way of her and plans to do something creative for a career.
In today's society, creativity is often undervalued and overlooked, several students said. Too often, society puts it in a box and shoves it into a dark closet as art is seen as an "unrealistic" professional pursuit. In the real world to actually use and pursue artistic creativity is often shunned, except as a hobby. However, there are some who still plan on artistic careers.
Many students at Triton have been taking business classes more than art classes recently as students seem to be more drawn to the societal standards of the real world, rather than peering into their creativity. To really look into how students view creativity, the Triton Voice decided to talk to creative students as well as a business student at Triton High School.
Ethan Tougas, in the second half of his freshman year, started getting into making guitars. He got into creating them after watching an interview with Brian May from the rock group Queen, who made and used his own guitar. Tougas also go inspired to start creating them by his great uncle Jimmy  who also made guitars and also owned a repair shop.
"It's very gratifying to see a big chunk of wood turn into something nice and being able to turn it into whatever I want he said." Tougas plans on going to necco for business classes, expanding upon his guitar creations and hopefully one day creating his own guitar shop. creative passions into a career is quite an inspiring thing to do now a days and Tougas is determined to make his passion of creating guitars a full time job. To see more of Ethan's creations go to @tougasguitars on Instagram.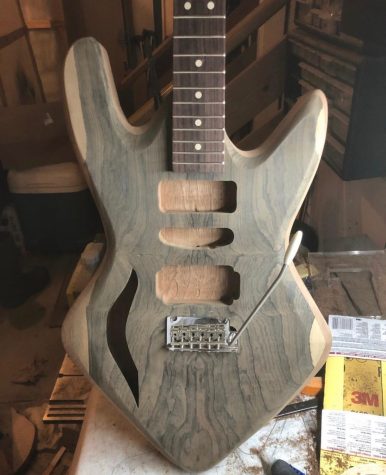 Freshman Raja Heflin started getting serious about drawing in middle school. She really favored drawing people and enjoyed using watercolors and markers. "It comes easier to me, and it's a lot more fun for me to do. People have so many different variations." Heflin eventually wants to either become an animator or a tattoo artist, both of which are highly creative careers. Heflin is also extremely supportive of the creative world and creative careers and openly shows her passion for what she does.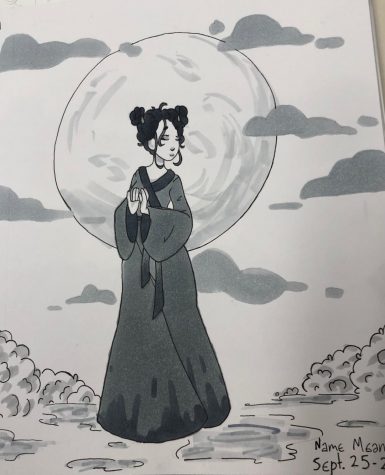 Eric Desprez isn't like everyone else in this article, Desprez wants to be a paralegal and has taken business classes at Triton. Being a paralegal wasn't always what he wanted to do. He had it suggested to him in his business class.
Curious about what his thoughts were on the creative world, the Triton Voice asked him what his thoughts were on creative careers and how society views them now a days. In response he said "I think it's expanding more for certain talents, and there are so many talented people. These people need to do what they love and not force themselves to go into a field they don't want to do just so they can feel safe financially. Do what you love to do. I hope the job market expands a lot more for the creative people."
Overall creativity should be embraced more in the real world, students said, and it can turn into a real-world career. Students should have a comfortable environment in which to do what they love. Never put off your dreams and passions over society's standards, artistic students said; break the standards of the world and do what you love to do and not what other people want you to.  
About the Contributor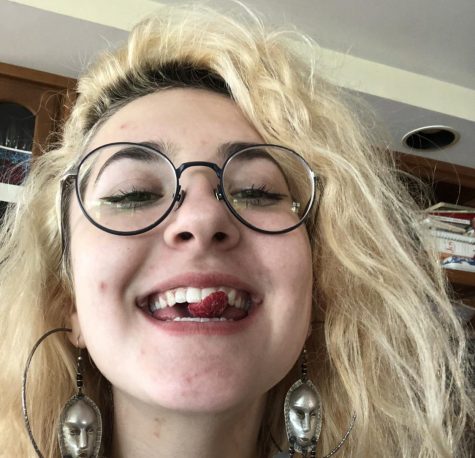 Lydia Crowley, Staff Writer
Heyo! My name is Lydia Crowley! I am a senior at Triton Regional High School and I enjoy covering new and intriguing topics for the Triton Voice! In my...