Joe-of-All-Trades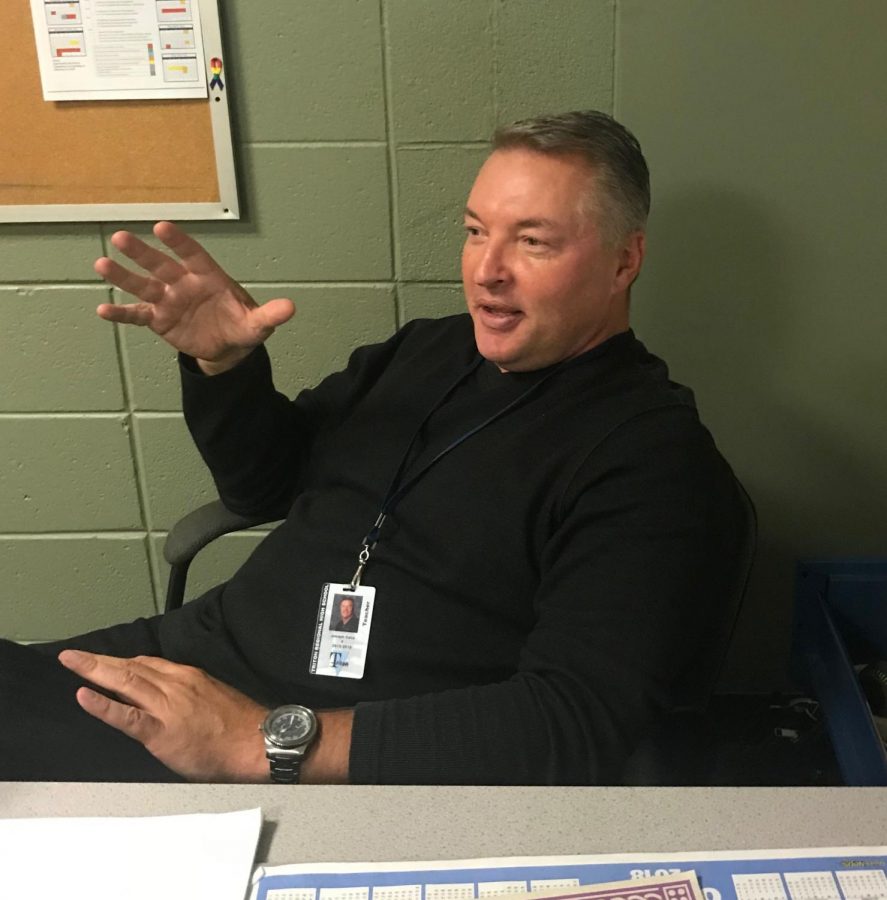 Twenty-four years ago, Joseph Celia walked into an elementary school in Lawrence ready to take on the role of an adjustment counselor. Now, he's back to his roots, nearly three decades later, as a high school advisor. Students may have seen him teaching business classes and a club called DECA, helping out with the Reach program, or even giving a history lesson. With the ability to adapt to any role at Triton, Mr Celia's favorite part of every year continues to be helping his students.
 "This is something that I've always loved doing," says Celia.
The jack-of-all-trades teacher studied to become a sports psychologist between the late eighties and early nineties. Shortly after, he found himself as a K-8 counselor. Four years later, Celia described feeling burnt out, and moved on to a new career as a restaurant owner.
So, how did he end up at Triton?
In 2015, Celia utilized his previous experience in the restaurant industry to teach business courses at Triton Regional High School. Just one year later, Celia took a new position as a history teacher. His third year of Triton was spent in the Reach program created for kids who need extra help in their classes. Now, Mr. Celia can be found in the adjustment counselor office, replacing Tim Fontana and helping students with real-life issues. Although Mr. Celia's positions change annually, his love for his students has never wavered.
"I really enjoy this position," states Celia. "This role in a high school setting is very very important because a lot of you guys are dealing with significant life events."
With four years at Triton under his belt, Celia is well known by the students. Although he still gets nervous on the first day each year, his adjustment has been smooth due to past experience in the Reach program. But, now he's dealing with crisis intervention every day.
"When I see you guys in pain, yeah, it's hard. You just gotta try to do the job the best you can. I think if you do the job the best you can, you genuinely care." Whether it be family issues, choosing the right college, or someone is just struggling emotionally, Mr. Celia has to be prepared to handle it all.
Because of his many roles at Triton, Mr. Celia has been able to make connections with a plethora of students. Senior Colleen McCarthy was assigned to Celia as her advisor freshman year, and throughout all of his position changes, she is still in his advisory today. McCarthy has also been a member of Triton's DECA chapter, of which Celia runs. McCarthy described only positive experiences when speaking about Celia, declaring, "I think he's one of the coolest teachers here. He always wants to know what we're doing, and he cares about us."
Another senior, John D'Eufemia, credits Celia with inspiring him to pursue a career in business, saying, "I had him freshman year for marketing, and he really showed me what business is all about. He's the reason why I joined DECA and am now pursuing business after high school."
As well as students, most teachers have the same things to say about him. "He's just a wonderful guy," says Janet O'leary, who worked with him in the history department.
Somewhat unsure of what he would go into, Celia never had a specific passion. He describes loving Triton because he genuinely cares about the students and wants to help them. "It's the students. I think you guys are great." As an adjustment counselor, Celia can do what he loves every day.
"You do whatever you're passionate about. That should be your compass. Don't worry about money don't worry about school, don't worry about anything other than… if you can follow your passion, you're gonna be successful." says Celia. He is a firm believer in following your heart.
About the Contributors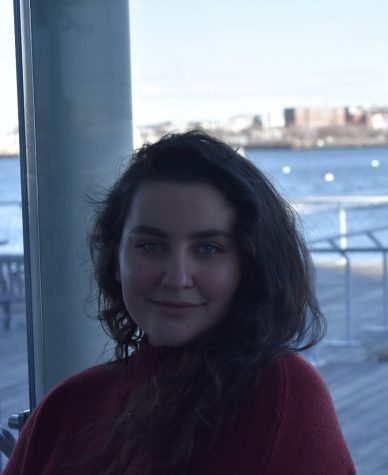 Grace Poster, Staff Writer
Hi, I'm Grace Poster, a senior at Triton Regional High School. This is my first year on Triton Voice, and so far I greatly enjoy writing about student's...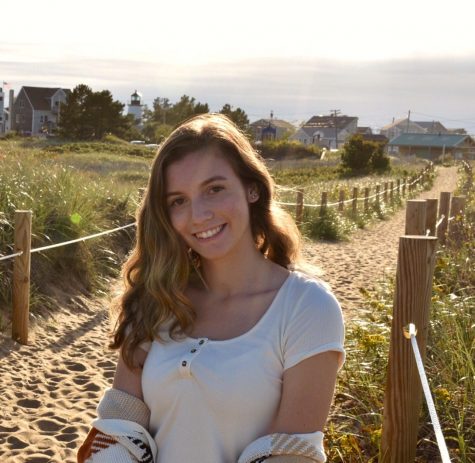 Mackenna Faucher, Staff Writer
Hi, I'm Mackenna Faucher, a senior at Triton High School and writer for the Triton Voice. I love covering teachers and student trends/profiles for news...