St. Louis School Shooting
Recent violence raises concerns again about school safety
Very recently there has been a tragic school shooting. With two teachers pronounced dead, and 7 injured students, St. Louis is having a day off of school for everyone. Students were shot, cut up, and had broken bones when they arrived at the hospital and one had to get surgery. 
The shooter was a previous student at the magnet school in St. Louis and had struggled with feeling isolated and alone. Thankfully the students were prepared for any emergency and did exactly what they were supposed to. DeAndre Davis, the schools director of safety said that the students blockaded the doors and hid away from any windows or doors, and when they needed to, escaped the best they could.
Without the police arriving as fast as they did, this shooting could have been even more tragic than it already is. The police had arrived 4 minutes after they received the first call and was able to track and kill the suspect within 10 minutes. The suspect refused the multiple commands given to drop his weapon and he resisted. He was carrying a high powered rifle and police had found many cartridges and shells when they first entered the building. It is thought that the suspect hadn't entered through a main checkpoint but through a door on the side of the building that he shot down.
Leave a Comment
About the Contributor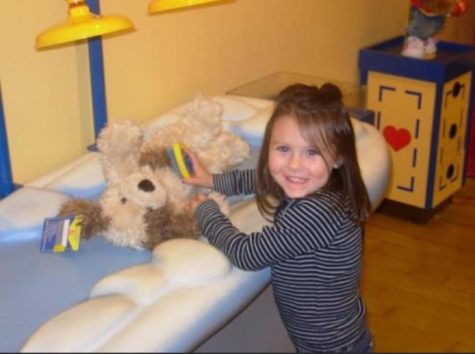 Katharine Price, staff writer
Hi! My name is Katharine Price and I am a junior at Triton High School. 

After school I work at a daycare because I like to be able to say I made an...