Homecoming to Spirit Week
The History of one of Triton's Oldest Traditions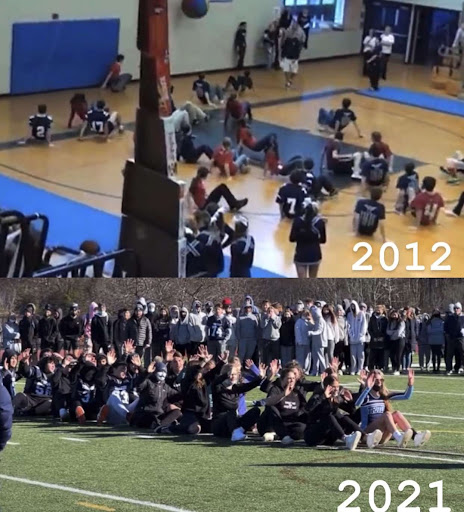 Homecoming has been an ongoing tradition at Triton High School for 30 + years. While the event has taken on many forms there are teachers and students that have been able to see the changes happen right before their eyes. 
"What has changed from day one of Triton opening to today has changed a lot", said Stacy Beaulieu. 
Over Triton's long running homecoming that usually spans from Wednesday, November 16th to Wednesday, November 23rd there have been some changes over this time span. 
"So Homecoming obviously the name change to Spirit Week is the newest change.",said Beaulieu. 
While the name has been officially changed many students have neglected to call this week of school spirit, "Spirit Week", and continue to use Homecoming as the general term. 
 "Even though the name has switched to Spirit Week, I still continue to call it Homecoming"' Said Katherine Price. 
While things all evolve one thing is for sure,  the perspective of all classes from 2024 and below. All have no idea what a traditional Homecoming would look like. Fortunately for the class of 2023 they do have experience with a traditional Homecoming as their freshmen year was the last time before Covid. 
It can be assumed that many students' thoughts and feelings would be all over the place due to all of the different scenarios that students have been subjected to. When asking students what Spirit Week/ Homecoming is many students have conflicted answers.
Most freshmen don't even know what spirit week means besides the big dance most students look forward to, taking place on Saturday, November 19th. The teachers who have experienced it first hand have more knowledge about this week than others, but of course new students and teachers might not fully understand what they should expect.
One of the most prominent things that happens during this week are the dress up days. 
"You know last year we had spirit week, we did pj day, back to the 80s, a bunch of events, anything for a backpack we had people bringing in trash cans for that, you know it was a pretty good time", said Simon Bissell.
Throughout the week there will be some smaller activities like Penny Wars and Powder Puff games which also act as fundraisers for some classes. The Wednesday before Thanksgiving, November 23rd is the biggest day in Triton's Traditions,which includes each grade's skits to the fun games that will be battled, and finally the announcement of who is the winner of the week. 
     Although some things have changed over the years, many teachers and some students  in our school enjoy reflecting on the past years Triton has put on this event. 
"We used to decorate the hallways like say where u walked in …. " , said Shawn Mcelligott (Coach Mac).  " They used to decorate right outside the main office , now they are decorating the gym, which is kinda new , some of the games they do are new. It's also a bit longer now, you used to have your skits and that was pretty much it."
Coach Mac has been around a while to experience many of the Homecomings that Triton has done giving him a huge insight and experience. 
 Senior Jaiden DeAlmedia said," Homecoming has changed since I have been in high school, although I don't remember much of my freshman year. It was in the gym and we would spend most of the time preparing the gym for decorations and games .Last year we decorated the hallways and did all of our activities including the dance outside."
Covid might have made everything harder including the celebration of the Triton Regional High School but many students still pushed through to show their school spirit.
 "The dance was fun even though it was freezing," said Ella Caduieux. "It would have been better to have been inside but it was not going to stop me from going to the dance". 
Although the past few years have been a struggle for this Triton tradition, plans are in full swing to bring the Triton community together for school spirit in November. 
Leave a Comment
About the Contributors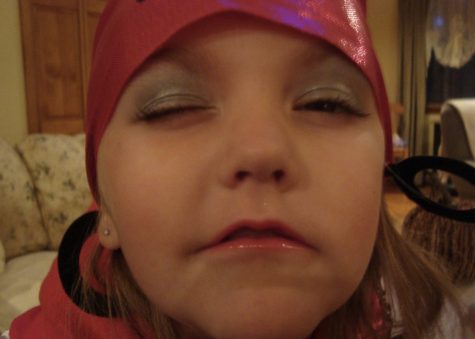 Alanna Sparks, staff writer
Hi! My name is Alanna Sparks. I'm a junior at Triton High School, While at school I look forward to some classes like forensics , journalism and vtv,...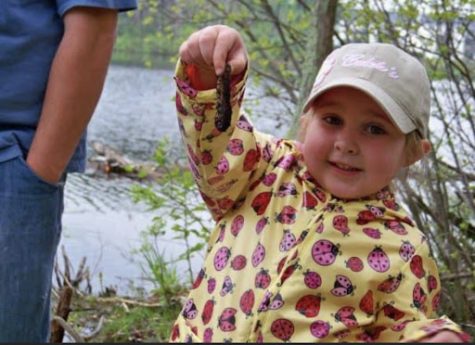 Molly Porter - Crean, staff writer
Hey! My name is Molly Porter- Crean. Currently I am a Junior at Triton High School. Within school I am a part of Student Council, Community Service, and...