Triton Athletics Sees a Decline in the Number of Female Athletes
This spring, Triton athletics has seen a huge decline in the number of female athletes participating in spring sports.
After two years of COVID, Triton female athletics has taken a major hit, losing serious numbers. According to Mr. Colbert, the Triton Track and Field coach, there are 67 boys running  track, but only 28 females. There are more than double the number of boys doing track then there are girls.
According to Global Sports Matters, in 2019, there were 4.5 million boys and 3.4 million girls in spring sports. Historically, there has always been a difference of roughly a million athletes between male and females. 
"It is sad to see the number of student female athletes drop so much," said junior athlete Caitlin Frary. 
 So what is causing this lack of female athletes? Is it due to lack of interest? Coaching? Specializing in one sport?
"I feel like not having a female presence (is a problem), at least on the sidelines with us, like we used to have a trainer that was a female, that even helped." Said two sport athlete Frary. For spring sports, the only female coaches are Coach Stacey Beaulieu, who coaches lacrosse, and Coach Caitlin Rio, who coaches tennis. "It is causing a lot of miscommunication," said Frary regarding the lack of female presence on the field. 
Athletes have also not been impressed with the coaching staff at Triton. "There is a lack of experience throughout the Triton coaching staff," said one anonymous player. Oftentimes, if there is no head coach or JV coach, Triton teachers who have never played the sport will become coaches. 
Many student athletes, especially females, are also participating in club sports. Emma Campbell, a junior, competes in  club volleyball with the team, Supernova, from the North Shore Volleyball Club. 
"I feel playing club volleyball may have given me reasons to stop playing basketball," said Campbell. "It helped me realize how much more I liked volleyball than basketball." Students sometimes will put more time and energy into a club sport, and drop the other sports in order to make time for their club sports. For instance, on the Triton varsity softball team, only two players do not play club, however one of those had played club in past years. 
There are also students who felt that they were being left behind if they were not playing club sports since clubsports aren't for everyone. Junior Norah Lyons, a former Triton softball player, said, "Everybody else was on club teams and a lot better than me, and I felt like I wasn't good." 
This brings up another issue: Junior Varsity. Oftentimes, JV teams get to play fewer games, get old uniforms, may have less experienced coaching staff, and are given worse practice times. Many students will quit because of the neglect of the JV team. "I wasn't loving it anymore," said Lyons. Each athletic program should be putting the same time and energy into both teams.
Women's Sports Foundation says, "As girls grow up, the quality level of their sports experience may decline. The facilities are not as good as the boys' venues and the playing times may not be optimal.
Leave a Comment
About the Contributor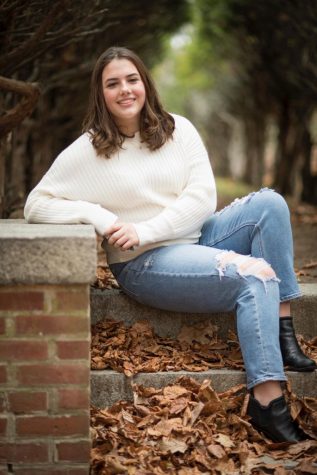 Haleigh Harris, Writer
Oh hey, didn't see you there! I am Haleigh Harris, a junior at Triton High School. I am entering my 10th year of playing softball, my 4th year of tournament...