Playoff Bound
6 sports teams get a chance in this year's 2021 MIAA Tournament.
As fall regular seasons come to an end, six teams here at Triton are playoff-bound. These six teams have been working hard all season, allowing them to compete in the tournament. Golf, Volleyball, Field Hockey, Football, and Girls and Boys Cross Country, have all begun their individual tournament runs in the last few weeks. Students and coaches shared their excitement as everyone is game-ready. 
The boy's golf team was on a roll this year, finishing the season overall 13-1.  This was an outstanding accomplishment, but it isn't the first time the golf team has made it to the tournament. 
"This was the 18th year in a row the golf team made the tournament", said Coach Richard Dube.
Dube has been coaching the golf team for 16 years and has led the team through some very successful seasons. 
Triton Senior captain Mia Berardino and the volleyball team finished the season with a record of 10-8. The volleyball team hasn't made the playoffs since this team was started 6 years ago. Making it a very tremendous run for the team. Berardino and her team faced Norton on Wednesday, November 3rd, beating them to move on and play Dennis- Yarmouth on Tuesday, November 9th. 
"The feeling of beating Norton was amazing because it was our first time making it to the state tournament, and first time winning a playoff game", said Berardino. "We worked hard to get here and we are excited to play Dennis-Yarmouth who is a very good team".
The field hockey team advanced through the CAL with a record of 12-3-3. The girls dominated as they have placed as the 4th seed in the tournament. They played their first game Monday, November 8th against Old Rochester, home. The team had a huge win beating their opponents 5-0.  
"We had a really good team win yesterday", said Captain Maddie Hillick, "the team really clicked making it a huge win for us". 
The girls will continue on to play, with a matchup against Hanover Wednesday, November 10th. As the team continues on beating Hanover it places them in the final 8 teams facing Swampscott Saturday, November 13th. 
As for the football team, Senior Captain Jared Leonard and his team have put in the hard work and determination. The boys finished their season 3-4, advancing them to play Pentucket, Saturday, November 6th.
"We know it will be a tough game against one of the best teams in the area, but we have a good game plan and we think we will have a good chance to compete and win", said Leonard.
The boys lost to Pentucket putting the team in a consolation game against Manchester Essex's, November 11th. The victory left the team beyond excited. 
For Girls and Boys Cross Country they had 5 meets in total, girls being 3-2 overall and boys being 4-1 overall. October 30th both teams had the CAL meet, with the boys finishing in 2nd and the girls finishing in 3rd. Both teams continue onto states in weekends to come.
Leave a Comment
About the Contributor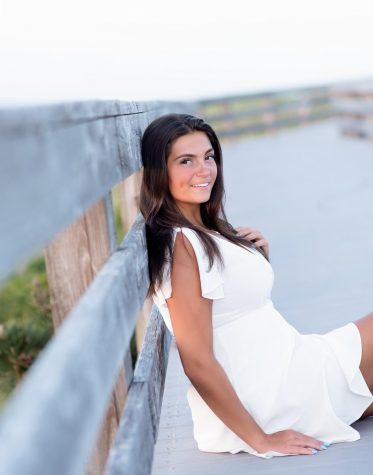 Channing Marengi, Writer
Hi! My name is Channing Marengi. I'm a senior at Triton High School. I play field hockey here at Triton. Outside of school I love to hang out with my...