The Job Jungle
Employers Finding it Incredibly Hard to Find Workers
Across the United States, the search for employees continues as around 280,000 people in the US continue to file for unemployment every week. The COVID Pandemic is allowing these people to make money while on unemployment, which has a negative effect on businesses because the more people unemployed the fewer employees per workplace, causing businesses to be understaffed and even shut down because they have no help.
The majority of people filing for unemployment are adults which puts kids/teens in a tough position. They feel pressured by their parents with college on the horizon, as well as car payments, and entertainment expenses.  
"Students especially, you guys have a lot going on Schoolwork which is a priority, they may have after-school activities/extracurriculars that require a lot of time and require weekend stuff. You don't have a lot of time and it's hard to balance that, you're already going through enough," said  Mrs. Rebecca Piecewicz, guidance department secretary.
Local businesses have been hard-hit places due to staffing problems. 
"When I went out to eat at Jimmy K's I felt bad because there was only one waitress and one busboy, both of them being young students and I don't even want to imagine how many chefs they had, clearly they were understaffed and struggling, the food took a while but they were working very diligently," said Taylor Richard an Eighth Grader at Triton Middle School. 
"The stress levels that these students are facing are significant,". People complain about their food taking too long and they don't tip well, but little do they know that these kids are working harder than many adults. 
"A few will give more than 20%, and then some people don't tip at all," Said Emmanuel Munoz, a 16-year veteran of the food service industry, in the article https://www.cbsnews.com/news/danny-meyer-union-square-hospitality-tipping-coronavirus-pandemic/ from CBS news.
"The Dunkin Donuts in the Newburyport Plaza closes at one because they don't have enough workers and a lot of our workers are minors so they can't work as late," said Haleigh Harris a Dunkin Donuts employee and junior at Triton High School.
Not all students who have jobs are forced to work,  but some are. They are overworked and even underpaid sometimes if the business isn't making enough money. The COVID pandemic has really made changes in the workforce and many hope that unemployment limits will be set so more people will get back to work.
As the COVID pandemic cases decrease, the laws of unemployment have returned to being more strict and are requiring people to show evidence of job applications and resumes to file for unemployment. 
Some people are quitting for good because they don't want to go back to low-paying jobs, this is called "the great resignation." This resignation is like a strike to protest against these low-paying jobs, to try to convince the companies for higher pay.
The employers of big and small businesses are continuing to look for workers. For students, there is a wall around the corner from the guidance office at Triton High School (shown in the image above) providing many job opportunities for any student or adult looking to help out and make some money.
Leave a Comment
About the Contributor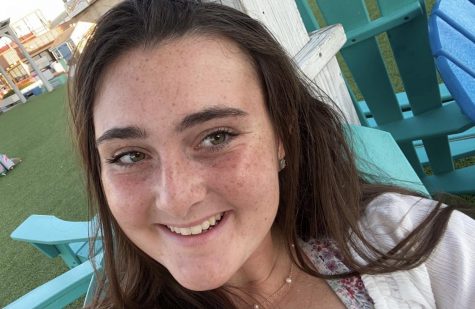 Emma Campbell
Hi! My name is Emma Campbell. I'm a junior at Triton High School, I love playing Volleyball and tennis with my family, friends, and of course my team!...