The Faces of USA Gymnastics Come Forward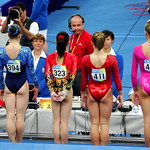 Senior Isabella Savino's gym requires sexual assault prevention classes for coaches and far more restrictions than just a few years ago: no riding in the same car as a coach, no private lessons without another adult around, and no doctors or trainers present without another person nearby. 
This is all because of the sexual assault cases that have rocked USA Gymnastics and affected gymnasts across the country.
"Those people have a name. It gives the case more publicity," Savino said.
Gymnasts Simone Biles, McKayla Maroney, Maggie Nichols, and Aly Raisman came forward on September 15th, 2021 about a case that was opened in 2016. These individuals are some of the most well-known gymnasts in the world. NPR reports that Larry Nassar was their team doctor and was accused of sexual assault many times by multiple gymnasts since 1992. The case against him finally went to court in 2016 when he was charged with three counts of sexual abuse. It came out that there were hundreds of gymnasts he had taken advantage of. These influential gymnasts didn't come forward at the time due to fear and shame, but now their stories are being heard all over the world. 
"
"Those people have a name. It gives the case more publicity""
— Isabella Savino
Savino, a student at Triton, is also a competitive gymnast. In an interview, Savino explained how the case affected her gym and how USA Gymnastics has changed. Savino says gymnasts and coaches no longer want to associate themselves with USAG, which was the organization Larry Nassar was associated with and that USAG is close to going bankrupt. The community is trying to rebrand with NAG to assure that none of the people who employed, were friendly or financially involved with Nassar have control. 
  Triton Gender In Literature teacher Ms. Margaret Flaherty explained her own feelings about the case. She said it unfortunately takes a mass of people to stand up before they are heard. This is shown in media in the Me Too movement where thousands of celebrities told their stories of abuse, but also on a small scale at schools worldwide. 
"I couldn't name ten gymnasts, but I can name Simone Biles. And so I think it puts a face and a name to a greater group of people," said Flaherty. Flaherty hopes that our Triton students are heard, understood and not taken advantage of based on athletics. Student athletes all over the world are taken advantage of and these brave girls are standing up for a larger crowd then they know. 
"If there ever was a silver lining to it, it allows for justice to prevail at the end," said Athletic Director Tim Alberts. Alberts is in charge of all athletics at Triton and he says he keeps a close eye on these things in the media to stay updated and aware. Alberts said he is passionate about keeping our students safe with our own safety protocols: no trainers alone with students, no riding in a car with a coach and a recently added rule is referees have to send in their criminal record histories before they can officiate at Triton.
When asked what the plan of action is here at Triton for if a student came forward about assault, he explained the procedure. "I would listen to as much as the student would give, and certainly escalate it to our administration team," said Alberts. Whether that's Mr. Kelley, assistant principals, school nurse or the school resource officer," said Alberts. We work as a team and first make sure the student is safe and then get more answers through interviews and make a determination through that." 
Leave a Comment
About the Contributor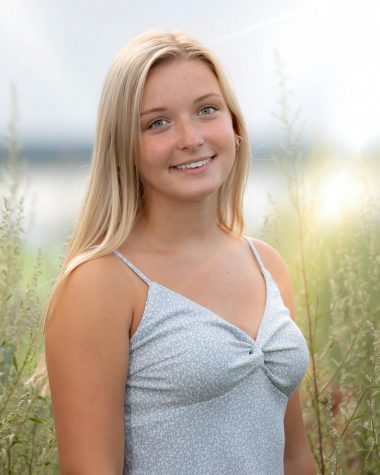 Olivia Bateman, Staff Writer
Hi! My name is Olivia Bateman and I'm a senior at Triton High School. I enjoy playing soccer and also hanging out with my friends and family. I work at...