From Student to Teacher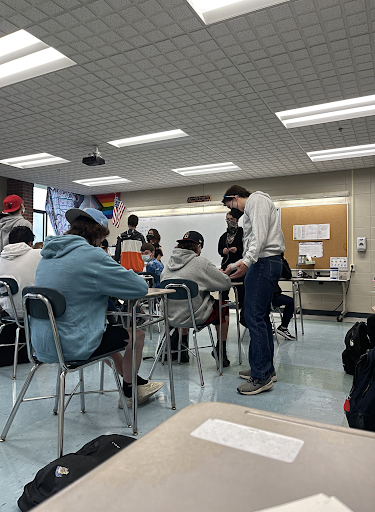 Walking into room H123 stands Triton graduate Louis Takesian is diligently helping a confused student. Actively engaged in assisting the student in Takesian doesn't even notice me standing in the doorway. Newly graduated from Merrimack College, Mr. Takesian is excited to advance in his career in teaching. 
From a young age, Takesian was fascinated with history books, films, and movies. He enjoyed spending time with his grandfather, who served in the Navy during WW2 and had discussions about warfare—knowing that he could take his passion for history and form it into a career excited Mr. Takesian. 
Taskeen has been working at Triton since 2017. He started as a substitute teacher in the TLC program. In the fall, he substituted full-time for coach Mac who was on paternity leave. Currently, Mr. Takesian works in the special education program. His day-to-day consists of visiting the classrooms where his students need assistance most. Takesian favorite part of his career is helping students one on one and seeing how they progress, and he says, "it is extremely rewarding." Mrs. Rebecca Takesian, his mother, who also works as a special education teacher, states, "Louis strives to meet the students where they are on their educational journeys… Louis is always ready to listen to a student's thoughts, ideas, and concerns which helps his students feel seen and heard."
Mr. Takesian's teaching career path began to kick off right as the pandemic broke out. As a first-time teacher, he explained how the back and forth of remote and in-person learning made it challenging to connect with students. He claims it was troublesome to get a "read" of what students were like. However, Takesian explains, "Triton is a united community, teachers and students," making hybrid and online learning more manageable. 
Overall, Mr. Takesian relishes his career as a teacher. Observing students he works with, you can see how much he advocates and encourages them by the way they listen to him. When looks of doubt and worry arise on students' faces, Takesian immediately lends out a helping hand. Unlike many teachers, Takesian encourages his students to figure out themselves rather than just feeding them information. Ms. Lewis states, "He assists with keeping students on track with their work and helps manage any undesirable behavior that comes up." In hopes of eventually having his classroom teaching history, Takesian is just beginning his journey at Triton Regional High School. 
Leave a Comment
About the Contributor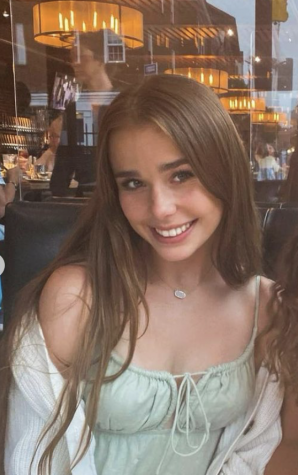 Norah Lyons
Hi, my name is Norah Lyons; I am currently a Junior at Triton Regional High school. Outside of school, I am a cheerleader. I did competitive gymnastics...