From Rival to Friend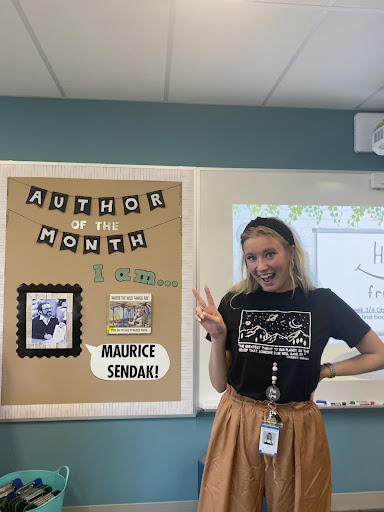 Once our school rival, now every student at Pine Grove Elementary's dream librarian, Anna-Kathryn Gross is making quite the impression with her coworkers and students. Library is now many students favorite subject!
"She's the exact opposite of gross, she's so beautiful and I love her because she is so fun." Said Ella, a 2nd grader at Pine Grove Elementary School.
As a Newburyport High School alumni, Ms. Gross has made her way into the Triton School system as a librarian and is finding it very easy to settle into PGS. She has only been there for about 5 weeks now and is already meshing in well with the people and the culture of Pine Grove School. The students love that they can relate to her and that she has common interests with them. 
"She loves Pikachu and her cat and I love Pikachu!" Said Asa a second-grade student at PGS.
Students are finding it very easy to relate to Ms. Gross, they can relate to her on her hobbies and interests of pokemon, anime, and keyboarding.
Outside of school, Ms. Gross is very interested in keyboards and she enjoys making and reconstructing them. She buys all the parts and chooses the color scheme she wants, then she literally builds a keyboard!
"I have a student who mentioned keyboarding to me and I was shocked, I had never heard of anyone else who also loved building keyboards! It was so nice that we made that connection and can talk about that." Said Ms.Gross. 
The staff is very happy about the arrival of the new librarian and some even commented on how fantastic she and her work has been over the course of this new year. 
"She really gets along with everyone, she's so warm & Inviting and everyone is now enjoying Library so much that she is even starting an after-school book club for the students," said Jen Dubis, Art Teacher, and Mentor at PGS. 
The more the Triton Voice inquired around PGS the more the teachers raved about Ms. Gross and her brilliant work. She has added beautiful decorations and the Library just looks so welcoming and fun. 
"I feel like I'm in a college library, it's so cute and I have some ideas to make it easier for the students to find books," Said Ms. Gross. 
As a librarian, planning can be kind of difficult and everyone does it differently. For Ms. Gross, she plans her day on how the students are feeling.
"I had this whole activity planned with my kindergartners, I wanted them to draw the type of books they wanted to read and one kid drew his Dad so I realized they weren't getting the right idea and we discontinued that activity and tried something new," said Ms. Gross. 
Ms. Gross is definitely the new cool, and popular librarian at PGS as suggested by her students and peers. I guess they have forgiven her original roots of being a Clipper and have welcomed her to the Vikings' side. 
Ms. Gross plans to stay the librarian at PGS for a very long time.
Leave a Comment
About the Contributors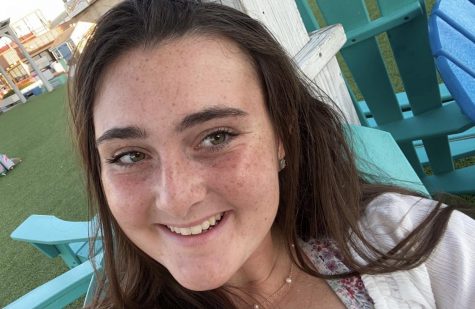 Emma Campbell
Hi! My name is Emma Campbell. I'm a junior at Triton High School, I love playing Volleyball and tennis with my family, friends, and of course my team!...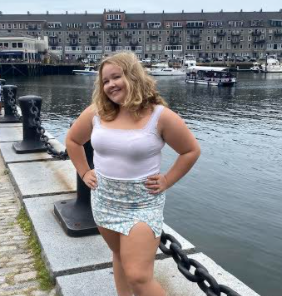 Emilia Joyce
Hi! My name is Emilia Joyce, and I am a junior at Triton High School. Outside of school I swim, play tennis and go to the gym as much as possible. I have...