Flashback Friday
How Retro Trends Are Making A Comeback
Lights, camera, action! The stage is set for the latest fashion trends runway and the 90's are in a full comeback. Shows like Friends prove to be influtentional with people using Courtny Cox's Monica Gellar and Jennifer Aniston's Rachel Green as fashion inspiration. 
"I find myself dressing like I was born in the 90's more often than not," says future fashion merchandising student, Olivia Kneeland. "It's been a subtle, but very impactful movement, no one really noticed until it was here full swing." Kneeland loves fashion, it's what she is going to study at Framingham State, keeping up with the latest trends is like a full time job. 
Working in retail has proven to also show the comeback of the 90's. Madelyn Pelletier, an Amesbury graduate and retail worker at Marshalls, says "you really see what's in based on what sells out fast." 90's trends that have come back can be seen here. "Mom jeans and other staples of the 90's have been flying off the shelves." It is not hard to see just how much of a hold 90's fashion has on today's media. 
Geanny Infante is a fashion major at Framingham State University. Being a fashion major and working at Macy's, a retail store, she has a lot to say about the upcoming fashion trends, and how teenagers style them.
 "I see a lot of the 80's and 90's coming back," Geanny said, "at school we study the history of fashion, and a lot of the styles back then are trends now but more modernized." 
Working at Macy's, one of the biggest retail stores out there, Geanny sees a lot of the biggest brands releasing the latest trends before anyone else does. "I see big brands like Nike releasing vintage tennis skirts, just like the ones from the 80's and 90's," Geanny said, "I see so many teenagers buying those, they sell out so fast." 
Riley McLaughlin, while taking more of a liking to early 2000's trends, can see how the 90's have truly peaked through. She notes in most of her friends they have ditched the long loved skinny jeans and bright colors. "Muted tones are back," McLaughlin says. "
  Sydney Jonhson is a college student at Umass Amherst who is heavily influenced by comfort and style while at college. A brand that produces both comfort and style is Lululemon. "I see so many people wearing lululemon jackets and leggings around campus," sydney says, "I absolutely love the comfort and how they look, It is so important to be comfortable because I do so much walking around campus, but I still enjoy looking good and presentable while doing so." 
When asked about something she didn't like, Sydney claimed "I personally do not like stripes, I avoid them at all times, I just do not think they are very flattering, and I rarely see anyone wearing them." 
Not only is comfort important for moving around campus, but looking good for parties or social gatherings at campus is a completely different story. "My go-to outfit for a party is a pair of mom jeans and a crop top," Sydney Claims, "I see a lot of girls wearing jeans and crop tops to parties, it seems to be a huge trend."    
  When we think about fashion trends, we naturally assume that it is about women, yet there are fashion trends for men too, they are just commonly looked over because men tend to care less about glamorous, expensive clothing items. Jon Yelsits, a college student at Merrimack college has a few style trends that he likes to wear everyday. 
"Lululemon is my favorite brand, the pants and the shirts are so comfortable and I love the way they look, I think the price tag is worth the quality." Jon says, He is also on board with comfort and style at the same time.
There aren't as many trends coming back in the 80's and 90's for men, but some shoe trends for men have been coming back from the 80's. The brand 'Vans' has been very popular the last few years, and they base their shoes off styles off certain eras.
 "I love the brand Vans," Jon says, "the shoes are so stylish and comfortable, you can even customize them to whatever color you want, they go with anything."
For the most part, all fashion trends come back around. The 80's proved to shine through last year with the comeback of the scrunchie. There is no way to tell what generation is going to have a hold on the next wave of fashion trends, but for now and the foreseeable future the 90's definitely have a firm hold.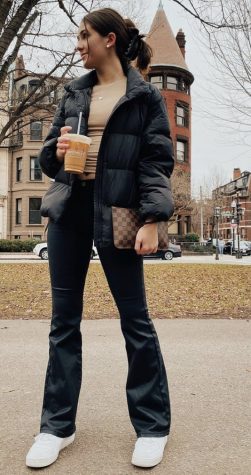 Picture of Olivia Kneeland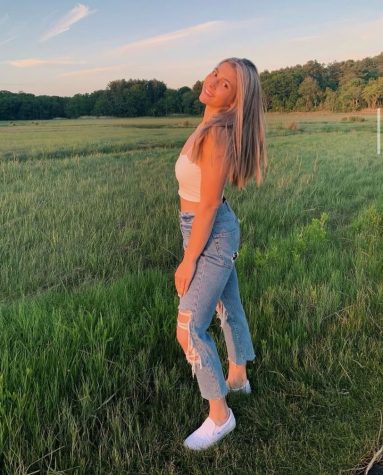 Picture of Sydney Johnson
Leave a Comment
About the Writers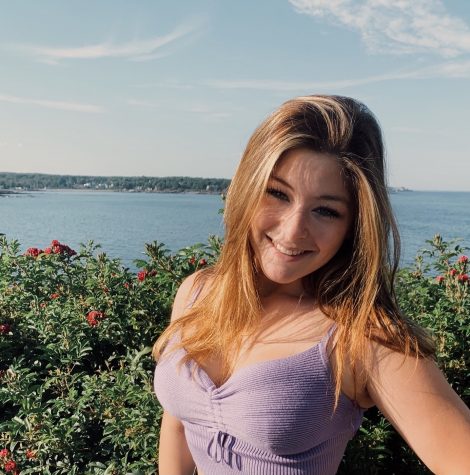 Lauren Hall, staff writer
Hi, My name is lauren Hall, and I am a senior at triton high school.

Inside of school I do winter and spring track, and I am also part of the SADD and...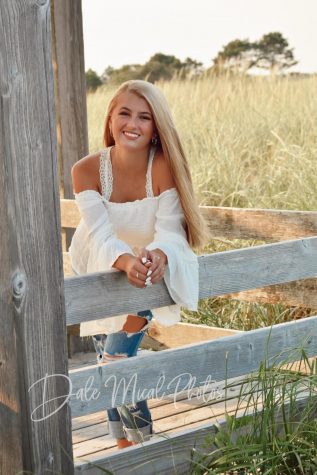 Emily Johnson, Staff Writer
Hi! My name is Emily Johnson. I'm a senior at Triton High School. I play softball and am pretty involved within the school committee. Outside of school...