School Return Date Set to May 4th
Triton Students Adjust to School Closure and Online Work
    It's not an uncommon occurrence at Triton to hear someone say that they wish they were homeschooled. Many students back this up with reasons including that they would be able to sleep more and build their own schedule.
 With the coronavirus now becoming a global pandemic — and with the announcement Wednesday that schools in Massachusetts will be closed until at least May 4 — Triton students are getting a chance to see what homeschooling might actually be like. 
On March 18th 2020, superintendent Brian Forget posted an update about how teachers would be giving their students school work while school is closed, it stated, "These activities are not graded but students may ask their teachers for input on how they are progressing with them." 
Teachers began posting work on the 18th soon after this announcement was made. 
    "I think they are a good idea, no matter how much I procrastinate them," said Triton senior Karoline Jacobs. "I don't think we would have gone the three weeks without getting some kind of work." Most teachers are not assigning new topics as their enrichment activities because they know that not everyone is guaranteed to do them. However, some teachers still are giving new work. 
"My geometry teacher put up notes for a section and online activities for us," said freshman Nicolas Hubbard-Brucher. "It's new stuff but I'm not sure how many people are actually gonna do it." If not everyone does the activities that include new material teachers will probably have to reteach the material that they posted during school being closed. Students may also choose to do their assignments that contain new material over the ones that are just review that way they don't risk falling behind once school is back in session.
    In addition to school closing all of the after school sports and extracurricular activities have been cancelled. Some indefinitely and some just until school reopens. This upset many students. 
"I think while school being closed is a necessary precaution," said Triton sophomore Sage Woodward. "It is unfortunate that all of this time is being lost in the curriculum, in extracurricular activities and in everyone's daily life." Woodward was part of the Triton winter color guard team whose rest of season was cancelled due to COVID-19. For spring sports the MIAA has postponed the start of the spring 2020 season until April 27th. This update was posted on March 16th and may still change as time goes on.
    The adjustment of school activities from being at school to at home is something that will take a bit of time. Teachers are experimenting and working with different ways of keeping in contact with their students. Some have started trying to do video calls with their classes as well. How long the school will be closed still remains to be seen but so far Triton students and teachers seem like they are on track to adjust to the new way of learning.
View Comments (1)
About the Contributor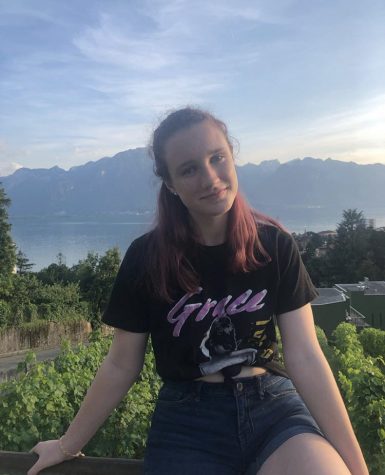 Marcella Hubbard-Brucher, Staff Writer
Hey! My name is Marcella Hubbard-Brucher. I'm a senior at Triton High School. Inside school I play the flute in the Concert Band and sing in the Singers....