A Winter to Remember
With the winter season wrapping up we look back at a tremendous winter for the Vikings of Triton
With the coronavirus wiping out spring sports until April 27th, three of the Triton sports teams had historical runs. 
"Playing on a team that was this motivated was fun because we knew we had the potential," Senior Captain Brad Killion of Triton Hockey. 
Wrestling has always had one of the best winter sports teams here at Triton, but alos one with the most ptoential. For Triton, wrestling is one team that always seems to have winning seasons and make some deep runs into the state. As most know track and wrestling set up the state meets differently because they are more of individual sports. Star wrestler Anthony Ostrander made history more than once his year. One of those is by beating the school record for most wins. The wrestling team has always been a top sport at Triton and they seem to prove it year after year behind History Teacher and Caoch Sean Mcgelliott. 
Girls basketball always has something new to prove ebery year, but with one of the biggest changes coming mid-season it seemed as if the girls took it well. Girls basketball first started with Coach Dan Boyle, but midway through the season Boyle resigned the day of a game. 
"It's never easy when you lose a coach midway through the season, but our girls seemed to fight through it and just play with our new coach," said Senior Captain Paige Volpone. 
After the resignation, the new coach to be found is the Varsity field hockey coach Ms. Donna Anderson. She stepped up in a big way for the lady vikings by leading them to a tough 4-16 season. The girls baketball team did actually have one more win than last year, and hopefully will cme out with a winning record in the 2020-2021 season. 
A tough first round loss in last year's first round of the playoffs the boys basketball team was on a mission. With the loss of last year's senior captian Max Mackenzie they knew they were going to have the fill that roll. To fill that role was Senior Michael Farago and Quintin Mchale. One kid stepped up big time for the vikings and really showed what it would take to win. Senior Mason Ferrick had a great senior season for the Vikings. What didn' help was injuries to key players like Kyle Odoy, Michael Farago, Brandon Baletsa and Quintin Mchale. After those three were injured the Vikings had a tough time finding a way to win and missed the tournament by only one win. 
"It wasn't the way we wanted it to end," said Junior Kyle Odoy. 
Finishing with an 8-11 record the Vikings look to bounce back with a great season next year. Even though they lose key players like Mason Ferrick, TJ Overbaugh, Brandon Baletsa, and Michael Farago. 
After coming off one of the greatest runs ever in school history the boys hockey team was seeking revenge for what happened. 
"Losing 8-3 in the north semifinals last year lit a fire under our butts," said Senior Captain Tyler Godfrey. 
After losing top goal scorer and 100 point scorer Sam Rennick the Vikings had a huge hole to fill. They came out on fire going 5-0-1 in their first 6 games and then going on to finish the regular season with a 14-4-2 record they held strong with the five seed for the playoffs. The Vikings knew what it would take to get them back to where they lost last year and that's exactly what they did. Scoring 26 sceond into the first round game and then going on to take a 1-0 win. Then winning 3-2 against a solid Wilmington team to put them back where it had ended. Not only did they earn they're spot and now have to once again play the top seeded Mascnomet Chieftans. They went on the win in overtime to send them to the North Finals. The last time a boys hockey team has ever done that at Triton was 1990, but sadly that's where it all came to an end. 
"I knew coming into this year with this sepcial group of guys that we had potential to be great and they were," said Head Coach Ryan Sheehan. 
Once again another great season of sports for all of the winter teams and good luck to everyone in the spring.
Leave a Comment
About the Writer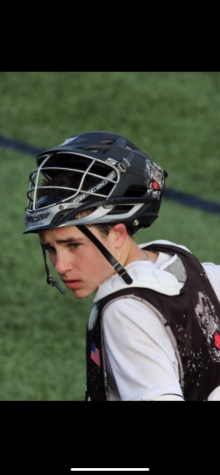 James Tatro, Staff Writer


Hi, my name is James Tatro and I am a junior at Triton High School. I am a hockey and lacrosse at Triton High School. I am apart of three clubs...