Legging Brands Review
Scrunchies, mom jeans, and biker shorts are some of the many comeback 2019 fashion trends, but one trend that has stuck around for ages are flexible and fashionable leggings. Some of the popular legging brands of this decade are Athleta, Gymshark, and Aerie. For me, leggings are a go-to outfit for anything. Leggings are comfortable and come in many colors to fit with any outfit. I wear leggings to work, school, and various sports practices. They make up 70% of my collection of pants. Athleta, Gymshark, and Aerie are my favorite places to get leggings because of the quality, style, and comfort. 
My overall favorite legging brand is Aerie. Aeries are flexible, breathable, and most comfortable. Aerie leggings have five different styles and can come in 10 different colors. Their styles are ⅞, bootcut, crop, flare and full length. The material 72% Nylon and 28% elastane, it is machine washable and hemmed together. I own the crop and full length and both are equally as comfortable and flexible. I usually only wear these leggings to school. Though there flexible, I find myself having to pull them up a lot, so I can't wear them to the gym unless I want to wear a belt, which isn't fashionable. According to their website reviews, they are rated overall 4.7 out of 5 stars. The reviews that rated the leggings one out of five claimed that the leggings easily ripped or had holes in them, but I have yet to experience any rips in the many years I have been purchasing these leggings. The prices of leggings aren't terrible. The average price for Aerie's leggings are $50, very similar to Gymsharks popular leggings. It's expensive compared to leggings that you can get at retail stores, but the quality is above and beyond better. 
Another popular legging brand is Gymshark. Gymshark leggings have non slip support, flattering shades and soft material. These leggings are made out of an elastic jacquard waistband, figure-enhancing contours, and the material is 56% nylon, 41% polyester, and 3% estane. The online reviews are mainly positive, complementing the fit and material of them. My overall opinion on these leggings are a ⅘ stars. I own two pairs of these leggings and usually only wear them to school or the gym. Wearing them to the gym is perfect for running, unlike aerie leggings, I don't have to keep pulling them up because of their elastic waistband. The price for these leggings averages about $38, which is cheap. 
        Another comparable brand is Athleta. They have three different styles of leggings: running, yoga, and hike. All of them are designed to fit the activity you desire. They are form-fitted, comfortable, and versatile. The leggings come in many different colors and lengths. Out of the three brands, this is my least favorite. The reason for this is because of the cost. The average pair of Athleta leggings are $100, which is way too overpriced. I like the pairs that I own, they are comfortable and stylish, but I wouldn't buy them as frequently as I would other brands. On their online store, the leggings are ranked 4.5/5 stars. The reviews are mostly positive and didn't seem to have a problem with the price as much as I do. I wear these leggings to school because their grip isn't as tight on the waist as Gymshark leggings are. These leggings are made out of recycled nylon and Lycra and are machine washable.  Overall I rank these leggings ⅗. 
    Overall I enjoy wearing all of these leggings. Though they vary in price, they all have soft and comfortable fabric. My favorite is the brand Aerie and my least favorite is Athleta. As a teenager who is a student and active in sports, I can wear all of these leggings to school, work, and the gym and be comfortable. 
Leave a Comment
About the Contributor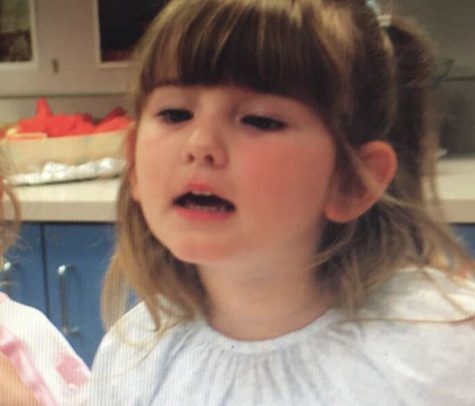 Katherine Quigley, Staff Writer
Hi! My name is Katherine Quigley. I am a senior at Triton High School. I play varsity softball and volleyball. I enjoy hanging out with my friends and...