Disney vs Netflix
Disney vs Netflix
By: Olivia Kneeland
Disney plus is taking up all the spot light.
Disney plus in a new form of entertainment going out on the market. It is a huge competition to netflix. Disney plus is the new streaming service that houses much of the content created by The Walt Disney Company. It includes content from Walt Disney Studios, Twentieth Century Fox, Marvel Studios, Pixar, Lucasfilm, National Geographic and more. It offers thousands of TV episodes and hundreds of movies.Everyone had been talking about all the old shows that teen has grown up watching. 
Teens and families have been considering ending their netflix subscription to get the new Disney plus package.
"Me and my family are considering canceling a Netflix account to keep the new Disney plus bundle pack." said Michaela Mical
 The Walt Disney Company announced at its investor relations meeting on April 11 that the streaming service would cost just $6.99/month. A Variety reporter wrote on Twitter that there were gasps in the room when the price was announced.If you opt for the annual fee, it's $69.99 per year (which is the equivalent about $5.83/month).
If you have Verizon as your carrier you can get Disney + for a year free then you start paying the prices per month if you liked it. If you buy it off of Disney with the full bundle package it is $70.00/year, or you can pay for it monthly to try it out which is $12.99/month also get Hulu, Disney +, and ESPN. You may cancel the subscription at anytime.
"There are so many old throwback shows and movies that remind me of my childhood, and all of the shows are still so good today," said Michaela Mical
Netflix has 3 streaming options to choose from but its only for netflix they dont have and different packages like Disney plus. They just have basic, standard, and premium.
 The prices startar $7.99/month for the cheapest and can her up to $16.99/month. And the only difference is the high definition and number of users you can have on the account at a time.
Some people just are not interested in getting Disney plus because they are fine with the Netflix accounts they have now like Junior Riley McLaughlin
"I love my Netflix account and have no interest in getting Disney plus because i like the way it's set up and the range of content that there is to watch," said Riley McLaughlin.
Leave a Comment
About the Contributor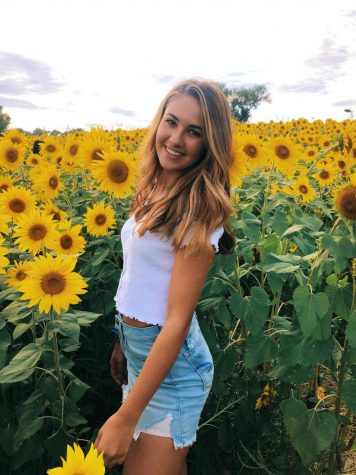 olivia kneeland, Staff Writer
Hi! My name is Olivia Kneeland and I am a junior at Triton High School. I play volleyball and softball at Triton, I enjoy hanging out with friends and...