Battle of the Coaches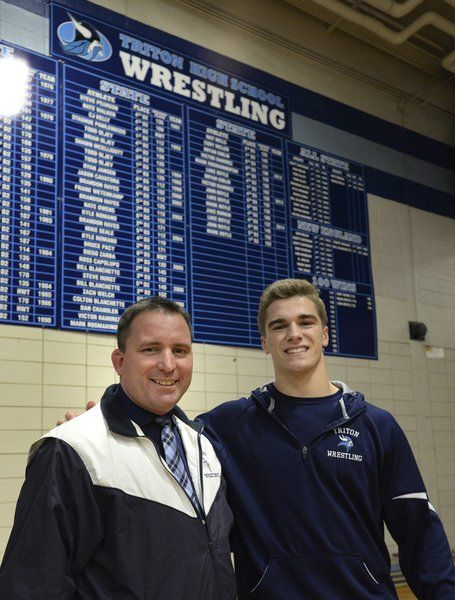 Every athlete thinks that their sports are the best sports. But we are going to find out which winter sport is the best.
Triton provides six different winter sports: boys ice hockey, co-ed wrestling, boys basketball, girls basketball, coed winter track, and coed swim and dive. With many different options to choose from the Triton sports are very well rounded. Teams have been sent to the state tournament and have gone pretty far. The coaches are a huge part of the success of their teams.
A poll was posted on Instagram with all the teams asking "Which winter sport has the best coach". The top three teams who thought their coach is the best at what they do were Hockey, wrestling, and track out of 441 people that voted. Ryan Sheenan has been coaching the ice hockey team for four years now and has made a huge impact. Sheenan record with the team over the last four years is 36 wins, 21 losses, and 11 ties. Last year, the hockey team made it to the north semi-finals in the tournament. 
"He knows what he's talking about, has played his whole life and can tell us straight up when we are doing something wrong and how to fix it," said senior Connor Kohan. With experience under his belt, Sheehan will keep pushing his team forward. The team would not be the same without a coach who can fix problems on the fly and push them to work on problems to make them better for games to come.
Along with the Tritons well-liked hockey coach, there is a terrific wrestling coach. Shawn McElligott is also known as coach Mac in high school. Has been coach wrestling for over 20 years and keeps coming back to help the program grow and become better than ever. Coach Mac has a record of 347 wins, 104 losses, and 3 ties over the 22 years. Coach Mac does not just coach his kids to become better in their sport. He also instills discipline and hard work into the teams in real life. 
Josh Stevens a senior on the wrestling team says "My coach always makes me feel like I can reach greatness. This pushes me to give 110 percent to help him and the team". Coach Mac proves his worth to this team time and time again with winning Cape Ann League championships and sending some of his players into the state tournament. A coach is not just a person who gives the team skills to play a game but teaches them life lessons to bring them into real-life situations.
Every Triton coach knows how to push their team but also having a bond with the team is something special. When a coach can connect with their kids and their players to know how to become a better person outside of sports. Instilling this into their players will make them want to work harder to pay off everything that their coach has done for them in their four years of being here.
Kylie Lozerno a runner on the track team told us something special about her track coach, Joe Colbert.
"
"He has helped me develop an exceptional work ethic and grow as both a person and an athlete. We have a very good student- coach relationship, as well, one that stretches further.""
— Kylie Lorenzo
The Triton coaches prove time and time again that they are the best at what they do. There might not be a number one coach at Triton but the school is very lucky to have coaches that are voted by their players to be the best. It shows how hard Triton coaches work to help their kids out and improve them in many ways. Just another reason to "Why Triton?". 
About the Contributor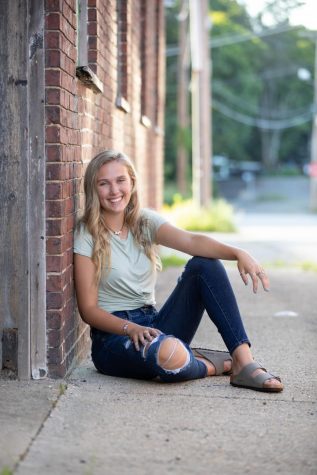 Paige Volpone, Staff Writer
Hi. My name is Paige Volpone and I'm a senior at Triton High School. I am a three-sport varsity athlete. I play Lacrosse, Volleyball, and Basketball. I...