New Clubs at Triton
The Extracurriculars that help students form their identities
In the halls of Triton High School, students are discovering who they are, but not always in the classroom.
"Being a part of all these different groups helps students form their identity," said Jamey Richards
 With the arrival of the 2019 school year, several clubs and activities at Triton High School have been introduced, reintroduced, or rebranded into something new. 
The Gay-Straight Alliance (GSA) led by Jamie Richards, biology teacher, is back after being disbanded a few years ago. 

 The Debate and Speech Club has returned at the hands of Lisa Herzl, history teacher.

The Spanish Conversation Club has been introduced this year by Olivia Cornell, spanish teacher.

Environmental Club is also new, an add on to the already established Bird Club led by Thomas Horsley, science teacher.
Students are being given several new opportunities to explore their interests and expand their education.
    For some students, greater involvement in these clubs is helping them make the choice of what they want to do in college and their future career.
    "I'm thinking of going into environmental studies or wildlife conservation," said senior Eve Paicos, who is one of the presidents of the Environmental Club.
    For others, it gives them the opportunity to explore something they are passionate about.
    "I'm very interested in the environment and the science behind it, and I think it's really important to take care of it, and it's kind of becoming an issue right now, and just being a part of a group that will work to improve the environment is something that I want to be apart of," said junior Izzie Reiniger, one of the students in the Environmental Club.
    According to the United States Census Bureau, students who are involved in extracurricular activities on average are more engaged in and do better in their classes compared to students who are not involved in extracurricular activities.
    To participate in extracurricular activities at Triton, a student must be passing at least four core classes. Overall, these students seem to be doing better academically than their peers who do not participate in extracurricular activities.
    "If you're really interested in something, like language learning or environmental, being in one of these clubs can really allow you the creativity and time to really explore it," said Mrs. Olivia Cornell, Spanish teacher and leader of the Spanish Conversation Club.
    Student participation in these clubs is also on the rise, with most teachers saying that the number of students who have joined or said they are interested in joining has risen from the club's first meetings.
       The popularity of extracurricular activities is not just the case as Triton, but also several other local high schools. Newburyport also has an Environmental Club and GSA.
      "Today the environmental club picked up trash at Plum Island, and I think it's really cool," said Lauren Portalla, senior at Newburyport  "There's lots of kids at my school who do it".
Mr. Horsley and students of the Environmental Club, photo taken by Andrew Babine.
About the Writer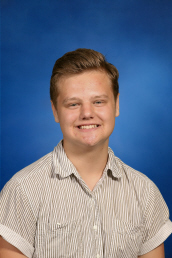 Andrew Babine, Staff Writer
Hello, my name is Andrew Babine. I'm a junior at Triton Regional High School, and this year I am taking journalism as my English class. Outside of my...