Starbucks VS Dunkin Donuts
Hang on for a minute...we're trying to find some more stories you might like.
Both Starbucks Coffee, and Dunkin Donuts are very popular, but which one do people really like more?
After taking votes of some of the students and teachers at Triton High, the data has shown that more people do go to Dunkin Donuts. But why?
Many people have different opinions on this topic, but out of 50 people that were asked this question, 12 said Starbucks, and 38 said Dunkin Donuts.
"I like Dunks better, and plus it has a drive through, which is faster, and a lot easier to get before school," says student Onica Mooney.
Many people agree that Starbucks does make good coffee and drinks, but they are a lot more expensive, and people getting coffee everyday, don't want to be spending as much as Starbucks charges. That's a big reason why more people would choose Dunkin Donuts.
"I like Starbucks a lot better, but the smallest size drink they have is usually more than a medium at Dunks, and the smalls at Starbucks are way too small for the price of them." said student Meri Fullford.  
About the Writer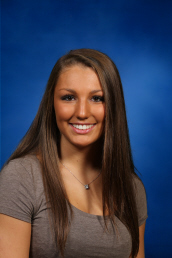 Paige Zukowski, Zukowski
My name is Paige Zukowski, and I am a Junior at Triton High School. I like covering the Triton newspaper because hearing about the latest news and writing...