Show your school spirit!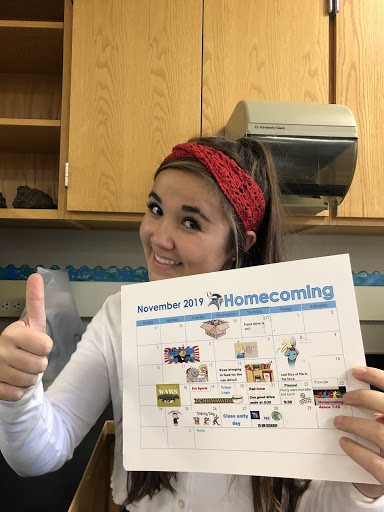 Do YOU have school spirit?
If the answer is yes, then get ready as the different grades go head to head to prepare for these next few weeks leading up to homecoming.
Alana Alves helps design the junior class decorations and presentations for the bleachers for unity day. 
"It's challenging for sure. you have to consider if people will understand your ideas and if they will be able to follow the theme you are going for," said Alves
 Homecoming is just around the corner for Triton High School, and the students are all getting ready to go head to head to compete for the homecoming trophy.
 Homecoming events and Dress up days will be happening throughout the week from November 19 to November 27. Each student that participates in everything gets the point earned for that class, and all points are tallied up throughout the day. Check out the updates at https://www.tritonschools.org/high/
 The Dress up days happening during 2019 homecoming are  
Tuesday, November 19 Professional Sports day 

Wednesday, November 20 Triton Logo day

 Thursday, November 21 Rainbow day 

Friday, November 22 Flannel day

 Monday, November 25, PJ day 

Tuesday, November 26 Disney day 

Wednesday, November 27, Class unity day
For this year, class unity day, the four grades have each picked out their theme. They will have to create a skit involving different aspects of the school and staff, and then each class will get the chance to perform the skit created on this day. 
Then after the skits, all the grades will go to the gym. Each class gets a section of bleachers and will have to decorate them based on their themes. Also, they will play against each other in different sports activities while classmates cheer from the bleachers. On this day is when all of the points get tallied up from all the various events and dress-up days, and the winner of homecoming gets announced to the school.
Emily Johnson, a Junior class advisor, is involved in planning out everything for the junior class and is involved in all the themes and has been working on homecoming for the past three years. 
"All the themes for this year's homecoming are freshman fairy tales, sophomore toy story, juniors inside out, and seniors up." said Johnson  
Many events happen during homecoming that students look forward to every year. The can drive happens every year, which the school does to collect food for families in our community that need help financially, which has already begun.
 There is also class unity day where all the classes get together and compete against each other in games that the students can sign up and participate in. This event happens on November 27 this year. Always on the first Saturday during homecoming, there is a dance that gets you class points for each student that shows up from your grade. The dance date for this year is Saturday the 23rd
Riley McLaughlin, the publicity officer of the student council at Triton High School, went into detail about how students and the school as a community can improve this year's homecoming from last year.
 "We want to see more people partaking in dress-up days and going to the homecoming events such as the hypnotist and the powder puff game and having more school spirit in general," said McLaughlin
There are lots of ways that students can help make this year homecoming better than last year. 
"Students can help by bringing in cans for the can drive, said McLaughlin, decorating the bleachers and the lunchroom before the dance. Being active in the different activities put on for homecoming like penny wars and going to the dance because all of this participation gives back to the student council and classes." 
Leave a Comment
About the Contributors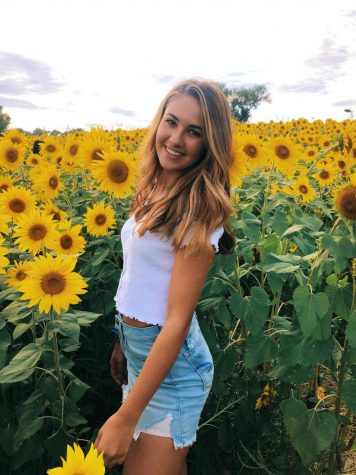 Olivia Kneeland, Staff Writer
Hi! My name is Olivia Kneeland and I am a junior at Triton High School. I play volleyball and softball at Triton, I enjoy hanging out with friends and...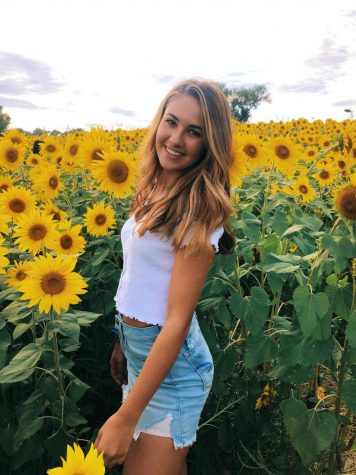 Olivia Kneeland, Staff Writer
Hi! My name is Olivia Kneeland and I am a junior at Triton High School. I play volleyball and softball at Triton, I enjoy hanging out with friends and...