New Ice Rink In town
Could the Triton hockey team move away from the Graf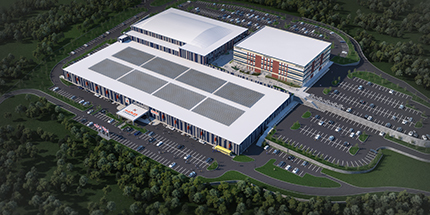 Triton days at the graf could be over. With Amsbury creating a six rink ice hockey building, the hockey team could move out of the old cold graf into a newly built complex.
In Amesbury on South Hunt Road, there will be a new complex being built. It's called the Atlantic Center Complex that is going to have six ice hockey rinks, a 300-seat conference room, a restaurant, and a 130,000 square foot building office. This complex hopes to give local hockey teams more places to play and practice in the future.
"I come up with it a few years ago. I saw a void in the tournament industry and wanted to build a facility that could meet those needs," said Michael Gorman from Maples Crossing. Michael Gorman is the founder of the idea of this upcoming new complex.
He has many ideas coming into this. He wants a place where teams can be built and grow. He also wants a place where anyone can enjoy the sport of hockey or if interested in it, to learn how to play and can experience it with his company Maples crossing. Currently, only one High School, Amesbury, will be playing homes there, but he hopes to have more teams come.
The Triton hockey team could change their location but some players have different opinions than others. Tyler Godfrey, defence for Triton said "The up is there will likely be tournaments if they go through with making six ice sheets. Meaning that people will be coming to the area, which is good for business. The down could be the same thing depending on how you  see it, with a lot of people coming to the area every weekend."
Godfrey believes that Triton will play there in their upcoming seasons. Godfrey will never play over on the ice but he would want to stay at the graf anyway because its a fine play and there's no point to move. Newburyport Graf rink has some sentimental value to our senior play Mikey Beevers.
"I don't want games to be switched over to this rink. My dad and brothers played all their home games at the graf so it's pretty special for me to play them there," said Beevers.
Maples Crossing will help out this tournament leagues and bring in new talents into this community. Some play the vikes could play there but for right now the complex will be not built until 2021. So right now the Vikings will stay to its home roots the Graf.
About the Writer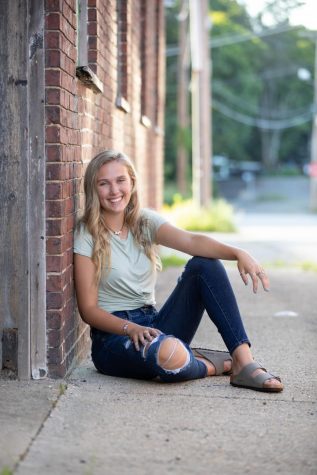 Paige Volpone, Staff Writer
Hi. My name is Paige Volpone and I'm a senior at Triton High School. I am a three-sport varsity athlete. I play Lacrosse, Volleyball, and Basketball. I...