Triton Football
The Triton Football team won't be having another zero win season.
Not having won a game since the fall of 2017, Kyle Odoy runs it into the end zone for the first touchdown of the game, to take the lead over CAL contender Georgetown High School. 
Last season the team had a rough season going 0-10, but this year something changed. They went into this season wanting to win a game. Losing a few players from last year they gained star wide receiver Chris Colby, a freshman here at Triton. 
"It's always a good feeling to score in a football game, obviously, but when you're the first team to score in a game it makes it that much better. You have basically now set the tone for the game and coming into Georgetown that's exactly what we needed," said Triton's Captain Kyle Odoy. 
The team knew they had a shot to win a game this year against CAL team Georgetown High School, but they also knew that they would need to be ready to play and prepare for this team. 
"We knew we had a shot the two weeks prior that we had to prepare. They had a great quarterback that we knew we had to stop for the entire game, but we knew we could do it," said sophomore wide receiver Jared Leonard. 
Leonard said it was an unreal experience when the final quarter ended and they had won the game. He said that the locker room experience was incredible after the game. They had been through a lot of injuries this year and last year, but they battled through those to win a game said Leonard. 
"It was one of the best feelings to finally not have a zero in the win column," said junior running back Daniel Rivera. 
After that long season of zero wins last year to at least one win this year the Triton Football team looks to have a bright future ahead. 
"The future doesn't look bad at all for Triton Football, we've got some young kids that have lots of potential to help the program move forward," said Rivera. 
Triton's future in football could bring many more wins to the program and maybe start building to become what it used to be.
About the Writer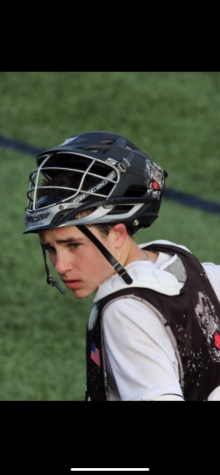 James Tatro, Staff Writer


Hi, my name is James Tatro and I am a junior at Triton High School. I am a hockey and lacrosse at Triton High School. I am apart of three clubs...