Southern States Increase Restrictions on Abortion
A new bill is passed causing women to be put in even tougher decisions than just an unwanted pregnancy.
In Massachusetts alone, there were approximately 18,256 abortions in 2018, as the annual number has dropped immensely after 1979 when the numbers were as high as 44,044.
 But now Massachusetts lawmakers are considering creating a bill that would modify abortion rights for women under 18, which would prevent women, depending on the situation, from getting abortions. This bill would also permit an abortion after 24 weeks if the fetus is diagnosed with a fatal anomaly. But only if the woman's' life or health is threatened may she get an abortion.
According to Planned Parenthood,  "A 1973 U.S Supreme Court case, Roe v. Wade. affirmed that access to safe and legal abortion is a constitutional right. But with senators confirming extreme conservatives to lifetime positions on federal courts– including the Supreme Court– Roe v. Wade is at risk like never before."  
As of 1973, the Supreme Court has acknowledged a woman's right to an abortion, legalizing abortion nationwide, but ever since it has constantly been under attack. Norma McCorvey, known as "Jane Roe", filed the documents as a 22 -year- old looking to abort an unwanted pregnancy, but because she lived in Texas, the law didn't permit her to do so. 
After McCorvey fought for what she wanted, the Supreme Court, on January 22 1973, ruled it the woman's' right to make her own medical decisions, allowing her to follow through with an abortion, which is protected under the 14th Amendment. 
According to Planned Parenthood,  "Since 1976 the Hyde Amendment has blocked federal Medicaid funding for abortion services (since 1994, there have been three extremely narrow exceptions: when continuing the pregnancy will endanger the patient's life, or when the pregnancy results from rape or incest)," which is often sometimes referred to as the 'global gag rule' in places such as Mexico City. 
Fairly recently, a new bill was established for even more restrictions on women getting abortions, mainly in southern states of the U.S. The Heartbeat Bill, which would prohibit a woman from getting an abortion once a heartbeat is detected in the fetus, which can come as early as 5 ½ – 6 weeks in the pregnancy. If a woman so chooses to still proceed with the operation, there are possible future consequences. 
According to Vox, "The bill also includes a penalty for those who perform abortions of up to 10 years in prison. It doesn't explicitly exempt women who perform their own abortions with drugs, leading to speculation about whether they would also be subject to criminal charges."
Certain states have leniency on the time frame,how the pregnancy occurred, or just having approval from either a doctor or a guardian, allowing women to continue forward with whatever decision they want. But with southern states cracking down, women now are forced to carry through with the pregnancy regardless of the circumstances. 
"Essentially the heartbeat bill is saying that once a fetus is able to have a heartbeat they want to make it so that abortion is off the table." Margaret Flaherty, the gender studies teacher here at Triton voices the basics about this bill.
 "The issue with heartbeat bills, one is that heart cells start beating right as they touch another heart cell, the other thing is that often women don't know they're pregnant that early because heartbeats can start as early as a month and a half."
According to Landmark Cases of the U.S Supreme Court, there are loopholes in the restrictions. 
"For the stage subsequent to viability, the State in promoting its interest in the potentiality of human life may, if it chooses, regulate, and even proscribe, abortion except where it is necessary, in appropriate medical judgment, for the preservation of the life or health of the mother."
In order for a mother in the restricted states to be followed through with the procedure, her life must be in danger, or a doctor approves of the situation at hand.
"The issue with heartbeat bills, one is that heart cells start beating right as they touch another heart cell, the other thing is that often women don't know they're pregnant that early because heartbeats can start as early as a month and a half." Flaherty explains. 
Now in the majority of states, the decision is between you and your doctor, but relies heavily on a doctors decision. No, women are not completely shut out of getting an abortion when they are put into a situation where it becomes a topic of discussion, but now are hand in hand with state regulations. 
With the right of personal privacy, including the abortion decision, states must not overlook this and must be aware of what we have to stand for, as McCorvey did so and fought to receive her right and other women's rights to receive treatments to their own bodies. 
"…we will take this to court and ensure abortion remains safe and legal. For now, our doors are open for the many patients who need access to care." – Staci Fox, president and CEO of Planned Parenthood Southeast Advocates
About the Contributors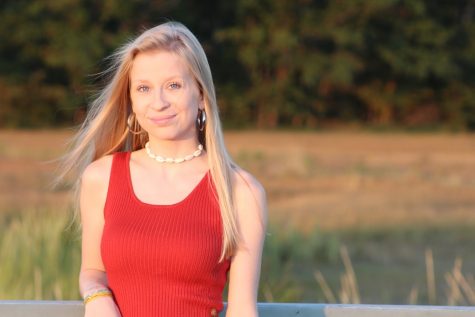 Emily Howe, Staff Writer
 Hi, my name is Emily Howe and I am a senior at Triton High School. I am currently an assistant manager at Market Basket, which made me realize how much...