Get REAL
In one year from now within the United States, you will need a Real ID to travel on flights and to get into military bases and federal buildings.
Passed by Congress in 2005, the Real ID Act enacted the 9/11 Commission's recommendation that the federal government enforces higher levels of identification.
 The Act establishes minimum security standards for state-issued driver's licenses and identification cards and prohibits federal agencies from accepting for official purposes licenses and identification cards from states that do not meet these standards.
This new law will be enforced on October 1, 2020.  By this date, not only must all states be issuing Real ID licenses, but individuals must also have visited their state's RMV and obtained a REAL ID card, or an acceptable alternative such as a U.S. passport if they wish to fly on commercial aircraft or access federal facilities.
 The security procedure that all passengers have to go through when traveling through the airport which is getting all of your identification checked, scanning you carry on bags, and going through a metal detector hasn't changed and the security guards and police don't ask any questions referring to the new ID as of right now. In the future as more people get this form of identification, complications such as people trying to make fake Real ID cards,  people trying to be someone else, or if people can't get their license renewed by the time they need to travel may evolve since the Real ID is going to be such a new thing to people.
 "Not yet, but in the future, I assume people without it will feel inconvenienced by having to use their Real ID" -said Jacob Forrest
Forrest has already traveled to Florida using his REAL ID and has lots of experience traveling all over the world. He plans to travel with it more in the future.
Some people have argued that this is unneeded and that it won't increase security, or make them feel safer while flying like the new law stated when it was passed.
"Not really, as long as it's domestic travel I don't see the need for an even newer type of ID, the old system worked fine. it seems more annoying for people to have to choose over going to the RMV or using their passport…No it's the exact same thing, with the exact information as the old type of ID," said Jacob Forrest.
Jack O' shea and Daniel Rivera are juniors that go to Triton High School and O'shea is planning on getting his license soon. He has been interested in getting the REAL ID.  Rivera has already gone through the process over the summer to get his Real ID. Many adults that have to get their licenses renewed are also being required to get the REAL ID this year, and probably will be for many years to come. 
"Absolutely I do," said O'Shea.
The process of getting the REAL ID is done through the RMV. Citizens need more documentation that proves that they are a U.S citizen then they would need just for the regular ID. 
"You need your birth cirtificat…you could have your passport, something to prove you are a Massachusetts resident." – said  Rivera.
U.S. citizenship or lawful presence, Social Security number, Massachusetts residency are what you need to get the REAL ID. All documents must be originals, photocopies and laminated documents are not accepted at the RMV. Over the next few months, many people are going to be looking into getting this new form of ID.
Leave a Comment
About the Writer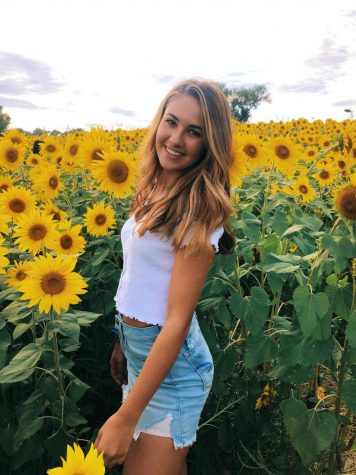 olivia kneeland, Staff Writer
Hi! My name is Olivia Kneeland and I am a junior at Triton High School. I play volleyball and softball at Triton, I enjoy hanging out with friends and...