Taking Care of Athletes 'Like a Mom'
New Athletic Trainer helps students recover and heal from injuries
After Macy Morrison received an ankle injury in high school, she discovered a passion for athletic training during her time in physical therapy. After years of training and experience she chose to come work at Triton as new athletic trainer in the athletic department.
After working with physical therapists to recover from her ankle injury she discovered that working alongside athletes was something she wanted to do after high school. 
"I did not want to be stuck inside an office all day," says Morrison, "I wanted to be on the field watching games and being there when an injury occurs, not just for the rehab part."
Today, not only does Morrison take the role of an athletic trainer, but she is also the assistant athletic director. Morrison works closely with Tim Alberts, our new athletic director and helps him with the large workload. 
 "There's a lot that goes into running the athletic department, a lot of scheduling, a lot of transportation, a lot of phone calls and emails," says Alberts, "Macy does a great job doing those with me. It's certainly a big job and to have extra support is very important to have everything fall into place." Both Alberts and Morrison are new at the High School, and have helped each other out with transitioning into a new environment. "She's a pleasure to work with and a great resource and the students really like her too," says Alberts. 
At Marshwood High School in South Maine where she attended High School, Morrison played soccer, basketball, and lacrosse, and she was always working with her athletic trainer and admired what he did. Before Morrison came to work at Triton she worked as a part time trainer at Duggan Academy in Springfield Mass. She later moved to work in the Springfield district at the Springfield Renaissance school. After moving back home to Maine she wanted to work close to home and Triton was one on her list of choices. She chose the role at triton because it provided a position as an assistant athletic director.
 "Being an assistant director is something I've thought about pursuing in the future," said Morrison 
One of Morrison's duties as an athletic trainer is to stand on the sidelines at various sports events. Every friday night Morrison can be found on the sidelines at the Triton Varsity football games. Beside her is sophomore Kylie Eaton and Freshman Ava Watson who are the football managers.
 "Running out on the field with her during football games is very fun and I like to know what's going on and helping others," says Eaton, "I have learned a lot of physical therapy stuff and other important lessons in athletic training." 
Watson has also been working alongside Morrison for the past few months.
 "I think Macy's is an amazing person. We are always making each other laugh. I've learned so much from Macy, even though she might not know I'm paying attention to her taping, I am" said Watson.
Morrison has recently started receiving forms for students to work with her and learn what it means to be an athletic trainer. Along with Watson and Eaton, is Evelyn Pearson, also works closely with Macy as a football manager. 
"I don't intern with her yet because of volleyball, but standing with her during the football is fun. She does teach me a lot when one of the guys gets injured during the game. She has taught me a couple of things about her job already," says Pearson, "I've learned to tape ankles and arches. She's also taught me how during certain weather conditions can change sports practice drastically." 
According to many athletes, Morrison has had a positive impact on Triton and has been very beneficial to the sports department and its athletes. 
"She's like a mom," says MarkAnthony Glickman, another Triton athlete. "She's always there when students need her and knows what to do." 
As fall sports come to an end, winter sports will come soon and many other athletes will have the opportunity to meet Morrison and see her impact on Triton Athletics.
Leave a Comment
About the Contributor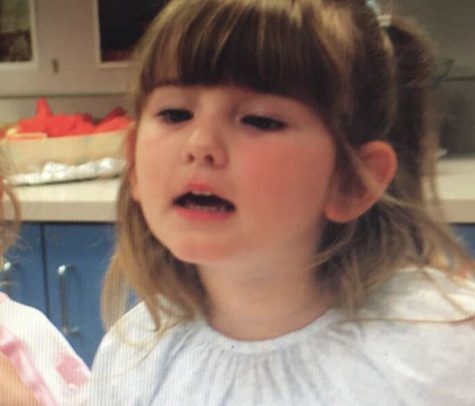 Katherine Quigley, Staff Writer
Hi! My name is Katherine Quigley. I am a senior at Triton High School. I play varsity softball and volleyball. I enjoy hanging out with my friends and...