New Triton High School Athletic Director Tim Alberts 
Alberts expressed his love for the new job and his passion for sports and the plans for future ideas in the community at Triton.
Tim Alberts is the new athletic director at Triton High School he has a background in sports directing. He knew the former athletic director at Triton before getting the job and played against Triton in sports before he wanted to be a part of our community after seeing the students, attitude, and potential, that the school provides. 
"My favorite part of the job is getting to know all of the different sports that I didn't play when I was growing up, and appreciating all those sports as well," said Alberts.
Alberts has a background in this job being the athletic director for Matignon for three years, then Wilmington High School for three years. Before being at Matignon he coached soccer and lacrosse at Boston College High School and served as the school Director of Alumni relations. He knew the former athletic director Sean Mclinnis at Triton and enjoyed playing against him in many sports.
He got to see Triton students in action and get a sense of the community.
There was a big appeal once he saw the students in action and see the games and community that he knew it was something he wanted to be a part of. 
Alberts has a very busy schedule as the athletic director at Triton. He's gotten lots of help from administration at the school to make everything run smoothly.
Alberts makes sure all the logistics for each event are set such as refs and busses.
Alberts also makes sure that student-athletes, coaches, and other school athletic directors are always informed and know about all game schedules or changes.
Alberts also is always planning for the future and planning for the best seasons the young athletes can have.
"Being an athletic director, what I love about the job is every day is something different, so it's not a set routine." said Alberts
In Alberts years of high school, he played soccer and lacrosse which is what he went off to coaching in the future. He has two sons that he looks forward to seeing what sports they are interested in and want to play when they are in high school.
With being an athletic director comes the responsibility of managing your time with the sports game which Alberts has tried his best to manage his time with going to every game he can. 
" Certainly I love every sport so it's tough when there are multiple games going on at one time, but I certainly want to be at every game so I do my best to make the rounds and support each team as much as a can"
Varsity field hockey player at Triton see Alberts at lots of the games home and away and appreciate the time he puts into the program.
"He goes to all home games and I've seen him at a few away games and he is very supportive of the school's sports teams." Said Emily Johnson number 7.
"He always attends our practices and checks up on all the players and coaches and is always on the sidelines at every single one of our games, and is supportive and passionate about all the sports here at triton from what I've seen," said Daniel Rivera number 20 varsity football player. 
Leave a Comment
About the Photographer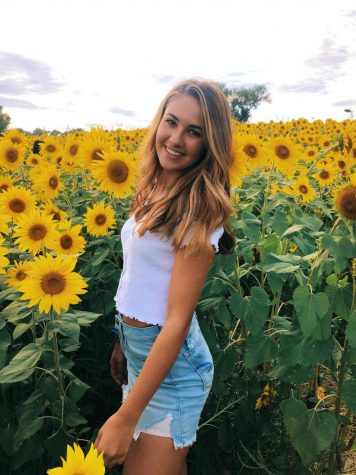 Olivia Kneeland, Staff Writer
Hi! My name is Olivia Kneeland and I am a junior at Triton High School. I play volleyball and softball at Triton, I enjoy hanging out with friends and...