Paula Wilson Changes Her Lifestyle
After many jobs, such as hairdressing and working at Verizon, Paula Wilson has started a new career.
Wilson spoke recently about what it is like to be a one-on-one aide at Newbury Elementary. 
"I think because I find it a little challenging to work with children with special needs, but I find it rewarding as well because any little take or goal to them are a little bit smaller than they would be in a regular classroom. But I feel it's meaningful and rewarding," said Wilson 
Wilson started at Lynn Vocational Tech in 1981 to become a hairdresser. When she graduated from school in 1985 she went on to earn her associates degree at a community college in 1987. After getting her associates she went to Lesley University to earn her bachelors and also got her masters degree. She then became a worker at Verizon for 13 years.
Before getting the job at NES she was working at verizon and had a few long term subbing jobs. She then came to NES to be a one-on-one aide and work in the Autism Spectrum Disorder Program room. She wanted to be on the same schedule after she had kids, so she took a job for about three months as an assistant last year.  
 Wilson is phenomenal according to all the workers around her, including Judith Canning. Wilson wants to make many improvements as the year goes on.
"Paula is eager to learn more and take classes to help her improve her skills with working with children," Canning said. 
When Canning first met Wilson she thought she was nice and very happy to be in the NES community. Mrs. Wilson said she feels welcome here and knows that she can talk to their teachers to get help. 
She works in Kate Goodwin's room because that is where the student she works with goes for class.  
Being a one-on-one aide can be hard depending on the student you help. Some can be difficult but Wilson said she loves working with the student she has. Also to be an aid she must be flexible with hours, and according to Principal of NES, Beth Yando she is. 
"Paula is flexible, responsible, and a great team player," said Yando. 
Yando loves working with Wilson because she is always wanting to be with her student to make them learn better and help them. 
Wilson had chosen this field because she decided she loved children and she wants to help kids that struggle.
Being a one-on-one aide is tough because you only help one kid and take him to all his classes. This can be hard because the kids can have different things they need to get help with. Wilson works with an austistic kid but she plans to help the kid make very good progress this year. 
According to the assistant principal Wilson would be willing to work anywhere she is needed for the school. 
I'm willing to improve her teaching abilities throughout the school year, Wilson stated. 
About the Writers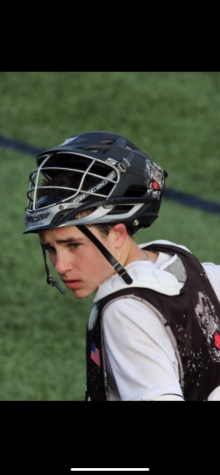 James Tatro, Staff Writer


Hi, my name is James Tatro and I am a junior at Triton High School. I am a hockey and lacrosse at Triton High School. I am apart of three clubs...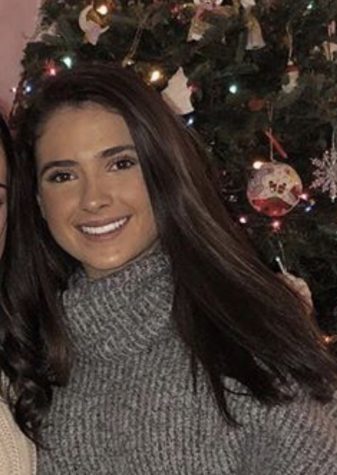 Meaghan Riccio, Writer
Hi! My name is Meaghan Riccio and I'm a junior at Triton Regional Highschool, I enjoy participating in cheerleading and lacrosse for outside of school...