From IT to Teaching: Christopher Manganaro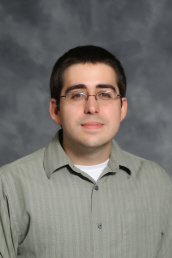 Christopher Manganaro loves his job; it's easy to tell just by the smile that appears on his face when he is asked about it. 
"I've been doing the after school program every single year since I started," said Manganaro. "I really love it." 
Before he was an instructional assistant, Manganaro worked in information technology, teaching people how to use software. This made him realize that teaching is what he wanted to do. He got his masters degree in teaching after a year and a half. He then started his career in education at the after school Kids Club program in 2014 and quickly progressed into substitute teaching and later became an IA. After a long term substitute position in the Peabody School District, he has returned to NES as an instructional assistant for a first grade student. Manganaro has learned a lot over the past five years of teaching and being an IA.
"The expectation of anyone working in education is that things will work the way you expect them to work like when you read about them," said Manganaro. "What happens in a video or in a book is like completely different than what happens in reality. It takes so much more time and it takes so much more effort for anything to work out the way you expect it to."
Manganaro has found that he often has to readjust his approach to teaching. Sometimes the children he is working with have a completely different response to what he tries out than what he expected. "Being a teacher is basically nothing but flexibility," said Manganaro. 
"Mr. Manganaro has improved greatly with classroom management and with his knowledge of the Common Core Standards," said Alicia Chiasson,  "He crafts highly engaging and content specific lesson plans." 
Chiasson is a sixth grade math teacher at NES who worked closely with Manganaro when he was an instructional assistant for one of her students.
 "He is patient and caring with everyone he works with," said Mary Velonis the head of the Kids Club program at NES. 
Manganaro hopes to be the head of a classroom one day but says that currently there are not many positions available due to the budget cuts in this district and many others in the state.  Unfortunately, the number of jobs for elementary school teachers is only projected to rise 3 percent in the next 10 years according to U.S Bureau of Labor Statistics.
 "My sister really wanted to pursue this field but she passed away before she could," said Manganro, "but now that I'm doing it I kind of feel like I have that extra connection to her." Having that extra connection to his sister as well as receiving positive feedback from his coworkers reassures Manganaro that teaching is what he is supposed to be doing. Even though there are currently not very many jobs available he is hopeful that he will soon land one.
About the Contributor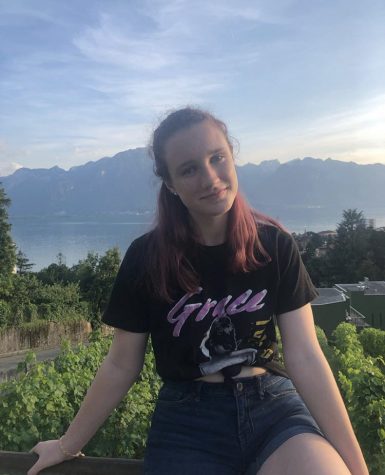 Marcella Hubbard-Brucher, Staff Writer
Hey! My name is Marcella Hubbard-Brucher. I'm a senior at Triton High School. Inside school I play the flute in the Concert Band and sing in the Singers....