Ethnic Foods of Newburyport
Which cultural delicacies are best represented downtown?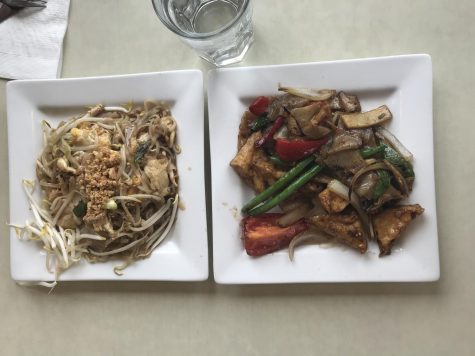 Triton Voice has put a spotlight on many foods and their corresponding restaurants in Newburyport and the surrounding Triton communities, however the cuisine the Voice typically reviews is not likely to stray from açaí bowls, bagels, pizza, and pastries. Fellow writer Jacqueline Downs and I decided to change this, instead shedding light on the more diverse foods of downtown.
I chose to review Brown Sugar by the Sea, one of the only Asian cuisine restaurants downtown. Brown Sugar is located in the tannery marketplace near the Merrimack River waterfront. According to their website, the restaurant's menu represents the four pillars of Thai cuisine: sweet, sour, salty, and spicy. Judging by the lengthiness and diversity of the menu, it must do so. Brown Sugar is a "family-run endeavour," guided by its "mother restaurant," the Brown Sugar Cafe, which has been serving the streets of Cambridge since 1996.
When one first walks into the Newburyport establishment, they are greeted with an airy, sunny, open space with a bar and a few dozen tables. Nearly the entire outer wall is made up of ceiling-to-floor windows, looking over the streets of downtown, the Tannery Marketplace, and even a little bit of the waterfront. The food is reasonably priced for downtown Newburyport, and the restaurant has a laid-back, quiet atmosphere. Some nights, the restaurant hires a pianist as well. 
To start off our feast, we ordered three appetizers: curry puffs, fresh spring rolls (with no shrimp), and crispy vegetable spring rolls. The curry puffs had a flaky outer crust and soft center. This appetizer was spicy and delicious, and my favorite of the three. The spring rolls were refreshing, and both my friend and I loved the peanut sauce that accompanied the rolls. The crispy vegetable spring rolls were still good, however they were nothing extraordinary, and my least favorite. These rolls were, to me, simply not worth the money. 
Later on we ordered two entrees, the drunken noodles and pad Thai country style. Both dishes were especially spicy, which we knew beforehand because the menu displays spiciness levels of each dish, so you know what you're getting yourself into. Similar to the crispy vegetable spring rolls, the pad Thai was relatively run-of-the mill, yet still satisfactory. The drunken noodles, however, were a divine mixture of tasty, spicy, and savory, and I would easily recommend this dish to anyone who enjoys Thai and spicy food.  
All in all, our trip to Brown Sugar by the Sea was a splendid venture into a world of traditionally eastern cuisine that easily diversifies the palette of Newburyport's restaurant scene, and I believe it deserves four out of five stars. 

Loading ...
About the Contributor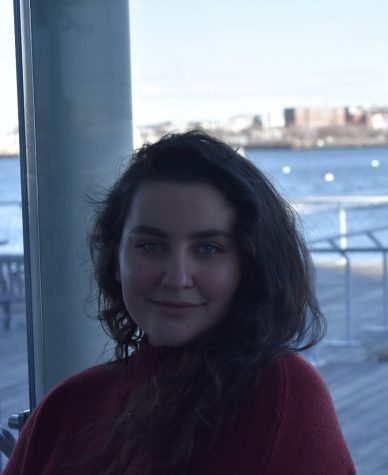 Grace Poster, Staff Writer
Hi, I'm Grace Poster, a senior at Triton Regional High School. This is my first year on Triton Voice, and so far I greatly enjoy writing about student's...