Black Bean Brownies
Vegetables in a dessert? Doesn't sound too appetizing when those two words are paired together, but fear not of the word vegetable; for it is actually scrumptious! Anthony Ostrander in G-period Journalism was definitely skeptical at first of these brownies, but found that there was absolutely no taste of beans "they were super chocolaty , and dumb thick." This recipe is great if you're dieting, or are gluten free. One brownie using this recipe is 167 calories, compared to a Ghirardelli triple chocolate box brownies which is 180 calories per brownie. If you're looking for a somewhat healthier alternative to a brownie, you've found the right recipe!
Ingredients:
1 can (15oz) Goya Black Beans, rinsed and drained

½ cup of mini semi sweet chocolate chips, divided

3 tablespoons of canola or vegetable oil

3 large eggs

2/3 cup of white granulated sugar

A little less t

han ½ cup of baking cocoa

1 teaspoon of vanilla extract

½ teaspoon of baking powder

1/8 teaspoon of salt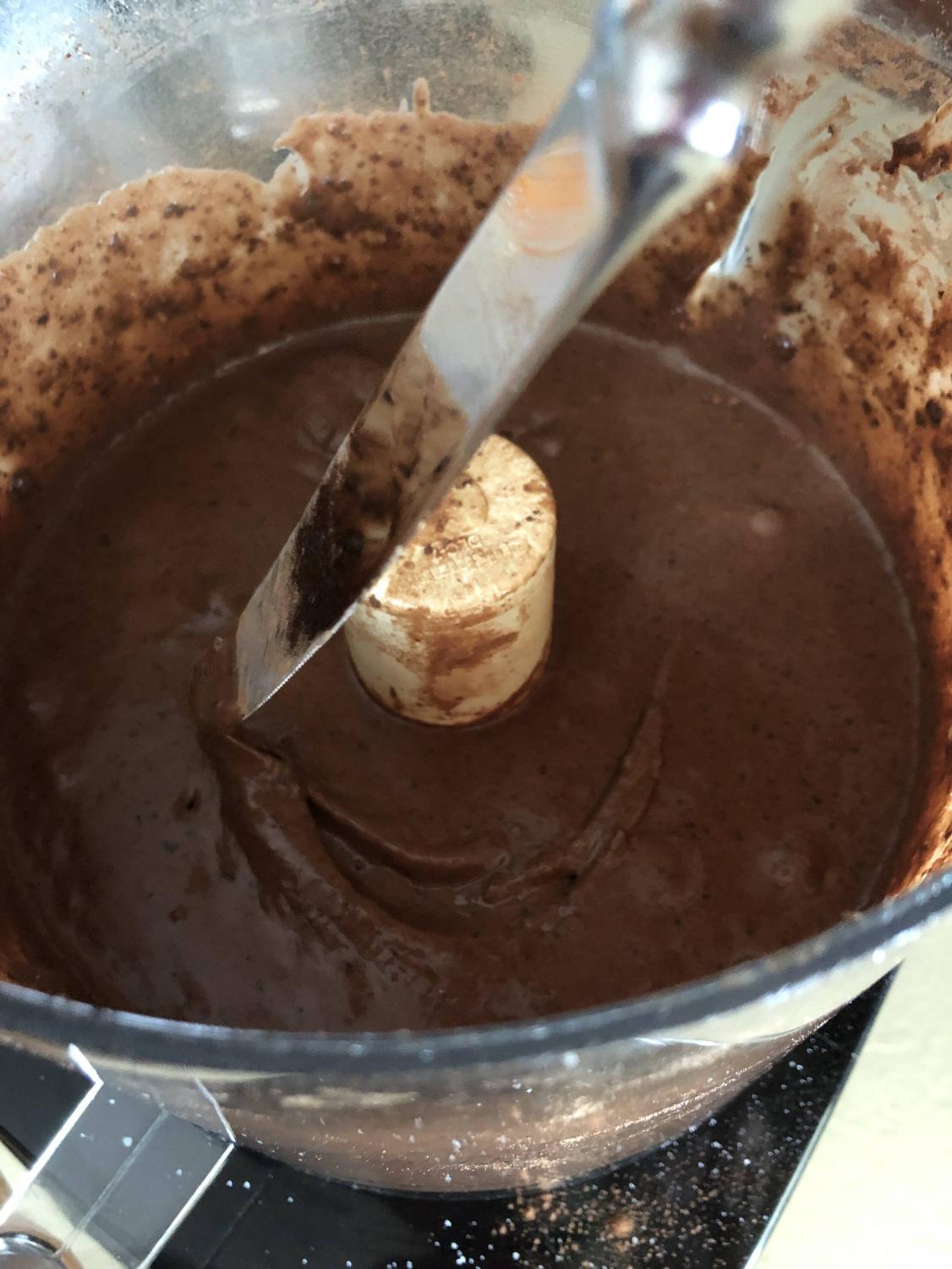 Directions:
Preheat oven to 350°. Put the beans, ¼ cup of mini chocolate chips and oil in the food processor, put the cover on and process until blended. Add in eggs, sugar, cocoa, vanilla, baking powder and salt; cover and 


process until its smooth. You want the batter to be thick but still liquid, you should be able to run a knife through it and it should leave a mark in the batter.
2. Grab a square baking pan and line it with parchment paper, transfer the batter into the pan then sprinkle the rest of the mini chocolate chips on top of the batter.
3. Put the pan in the oven for 30 minutes, five minutes before taking out, put a toothpick in the center of it and if it comes out clean it's ready to be taken out, if the toothpick doesn't come out clean leave it in for the rest of the 5 minutes.
4. Let it cool for 15 minutes, then cut, serve and enjoy 🙂
Student Reviews!
Abbie  Magee: "These brownies melt in your mouth, super delicious."
Komal Patel: "This was not bad and kinda good, not your average brownie, it was rich, fudge like and dense."
Mr. Allen: "Surprisingly, and despite warnings of them, this rich chocolatey, dense brownie was remarkably un-bean-ey."
Anonymous: "It melts in my mouth, straight fire in a brownie. You can't even taste the beans."
Leave a Comment