Service With a Smile
What is the importance of community service to Triton students?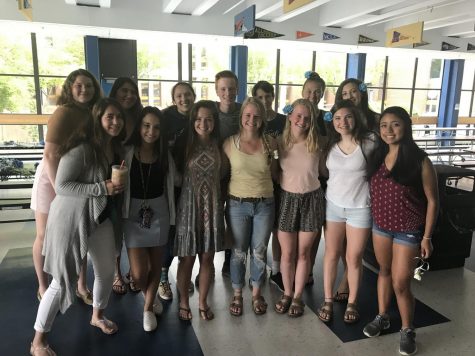 Jennifer Scott


Members of Community Service Club before guiding walkers/runners along the GNOCA 5k Against Breast Cancer route. 
"We get to help those who can't really help themselves, which is an awesome feeling to have," said Triton senior Sophia Simeone, who has been involved in community service for over two years.
Triton's Community Service Club is one of the largest student groups of the school. The organization is widely diverse, with members ranging from lacrosse, tennis, and hockey players to National Honors Society and Student Council officers. In the wake of colleges,  schools, and scholarships looking for community service hours on applications and resumes, Triton Voice decided to investigate what community service really means to teenagers, does it affect their character in any way, and what students think about required hours.
"Giving back is an important aspect of building character," stated fellow senior Farrah Gabrian, who is both a member of Community Service Club, as well as a volunteer of a local clothing and resource center. "It definitely teaches you time management, as well as morality."
What exactly does Triton's Community Service Club do?
"We do some of our own events, but mostly I get requests from events within the community that other people run. Lots of fundraiser walks and 5ks, town events from Newburyport, Byfield, Salisbury, and Rowley, holiday events for kids," said Jennifer Scott, Triton teacher and advisor for the Community Service Club, when describing what activities the group participates in. "So, over the last four years I think I've been doing this, I just sort of build those connections, and then the same people contact me every year."
"I've noticed that there are a lot of people participating in the club, which I think shows a lot about who we are as a group in Triton," said Simeone.
"
Giving back is an important aspect of building character"
— Farrah Gabrian
"I've had to find ways to keep track of all those people—the events they're doing, their hours, their attendance…I'm happy to have a big group as long as the people in it are being responsible and active members," Scott detailed. "I try to be as flexible as possible, but it is hard. You have to really have a lot of rules and standards in place for such a big group, but I'm happy to have a big group because the bigger the group, the more people can volunteer for events."
Right now, Triton's community service group has approximately 80 active members, and its effects on the students involved was evident through the Voice's interviews.
"One of the biggest skills I've learned is cooperation amongst people, that's a big big one," said Simeone. "If I were to talk to someone debating whether to join the club, I would tell them to definitely do it. It's a great feeling to be helping people in need and making an impact on the Triton community."
About the Contributor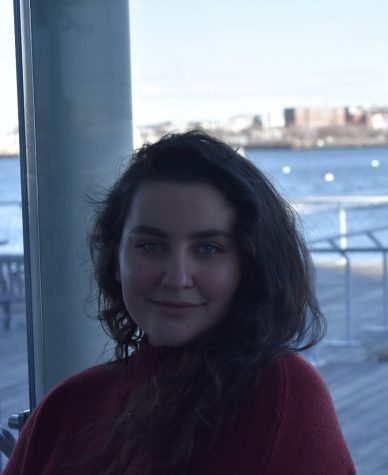 Grace Poster, Staff Writer
Hi, I'm Grace Poster, a senior at Triton Regional High School. This is my first year on Triton Voice, and so far I greatly enjoy writing about student's...