Dispatches from France (All)
A group of Triton students participated in a French exchange from April 12th-28th this year. I participated in the exchange, and for the five days of school I missed, I sent out a "dispatch" of what we did each day. Here they are all in one place!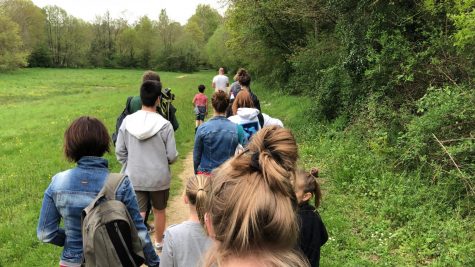 Today is the last day of April vacation for the French kids, so we had a celebratory picnic in a nearby park. As the event was unofficial, there were only about half of the French and American students there. After eating, the adults set up a little Easter egg hunt for the us and the younger siblings of our exchange students (the Monday after Easter is a holiday in France). Next, we walked through the trails of the park and through the small town with a tour guide. The tour was mostly in the woods, and with a small detour to see and very old church (there are a LOT of old churches in France). At the end of the walk we returned home to prepare for our first day in a French school tomorrow.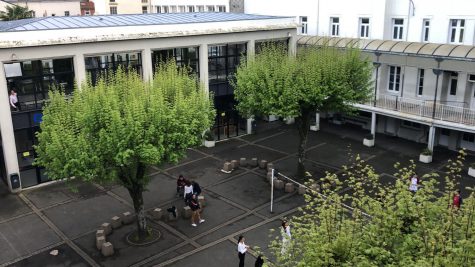 Today was our first day at the French High School, Saint François d'Assise. We arrived at the school by public bus (the school does not have its own bus like we do) in the semi-urban town of La Roche Sur Yon. Before school we waited outside in one of the large courtyards that the school is centered around. School started around the same time that it does at Triton, but it ends much later as the classes are longer and there are more of them. The first two classes were both English (yay!), one advanced level and one regular level. Both of the teachers were native English speakers, and encouraged us American students to help out and participate. Afterwards we had lunch, which had been prepared by actual chefs and was far better than any American school lunch (sorry Triton). After lunch we had history, then French where they reviewed a practice exam which for us would be something like the PSAT. Next Tangi (my exchange student) had his third free period of the day, so I tagged along with some Americans to another English class. After school they had a small little gathering for the American students with French pastries and decorations of the Statue of Liberty and Route 66. Finally, Tangi and I took the public bus home to pick his sisters up from their school at around 4:30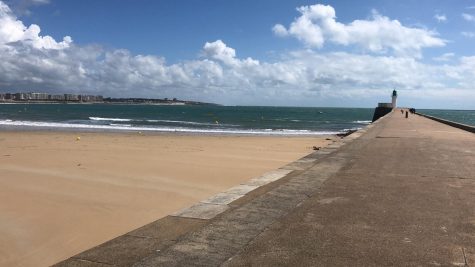 Today we went to first period at the French high school. I had French Literature with Tangi, which was a little boring if you could imagine. After first period, just the American students  went to Haras, a horse training and show place. It was raining a bit at the beginning, but by the end it had cleared up. After Haras we ate lunch with our French partners in a park at the center of La Roche Sur Yon. Next we took a train to Les Sables  d'Olonne, a nice beach town on the west coast of France. We walked on the beach and had some free time to shop (and get Kinder Bar ice cream). At home, my French family made me escargot, because I'd made a deal that I would try it if they tried PB&J. It was actually really good, and tasted a lot like mussels from Maine.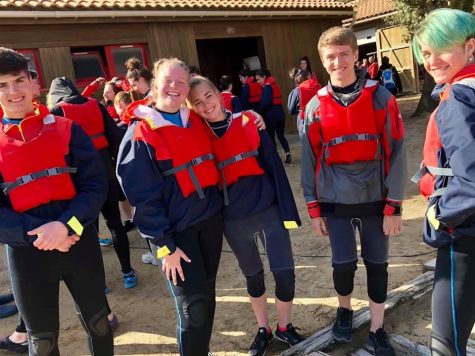 Today we took the bus to the coast to sail catamarans. After getting into wetsuits and being taught (in French) how to sail a catamaran, a storm hit. We waited it out for about twenty minutes, then were given the option to go on a shortened route. My group had no idea what we were doing, except for the one French teacher with us (we mostly just re-enacted Titanic). After we went to eat lunch in an old church. Next we saw a salt farm, and an oyster farm where we got to eat oysters. I just kind of downed mine as fast as I could. Tomorrow we're going to see a French middle school and talk to them about America.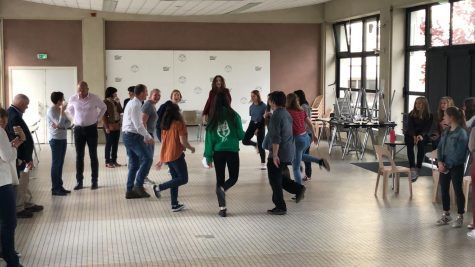 Today we went to the first two periods of school before walking to a nearby middle school. We gave a group of kids in "troisième" (the American equivalent being freshman) a presentation on Massachusetts. After the presentation we broke into small groups where the kids could ask us questions. Next we broke into smaller groups and gave the same presentation to two cinquième (7th grade) English classes. We returned to the school for lunch, and then got a tour of La Roche Sur Yon, the city we're staying in. Later that night we had a farewell party at the school. We started out with music and food, and eventually started playing a French vs American basketball game. Once I got home after the party I had to pack my bags for our return to Paris tomorrow
Leave a Comment
About the Contributor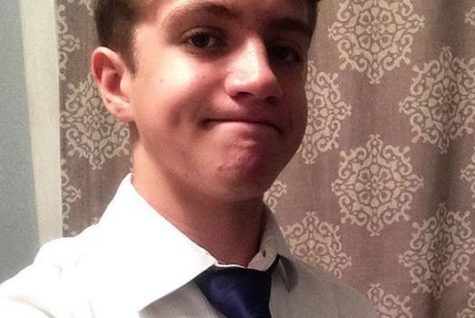 Sam Bell, Staff Writer
Sam Bell is a junior at Triton. Yay, or something. He works at the Frisky Dog and TWS. He also kind of likes photography, videography, reading, writing,...