What happened to the SAT?
Some colleges are no longer requiring the SAT
Hang on for a minute...we're trying to find some more stories you might like.
The need for the SAT and the essay to get into college is becoming less of a requirement for high school juniors and seniors each year.
"The SAT sometimes doesn't show students potential because not everyone is great at testing," said junior Marcella Hubbard-Brucher.
Colleges such as, Salem State and UMass Lowell are no longer requiring students to submit their SAT or ACT scores when they apply. The Triton Voice talks to guidance counselor, Meghan Ober to get his input about the idea in general and how this affects students. Students are also interviewed about this topic as well.
On the more positive side however, "the reason that they require the SAT is also to see how well students can retain information to take on a test which is also part of taking classes," said Hubbard-Brucher.
Hubbard-Brucher is looking at Merrimack College which is an example of a college that does not require the SAT.
The question that many students ask is, what do colleges take out of our SAT scores?
"They probably see if you match up to the type of students they accept in their college," said junior Kaylyn Pesaturo.
Pesaturo is also looking at Endicott which doesn't require the SAT as well.
There are two options students can choose from when applying to colleges: test optional and test flexible.
According to prepscholar.com, a test-optional policy leaves the decision up to the student to whether or not they want to send SAT scores to a school. SAT-optional colleges do not require you to send your scores. Students can decide whether their test results are an accurate representation of their academic ability.
The other option is test flexible. A test flexible policy requires you to send test scores, it might allow for different options in place of the SAT as well. Some schools might waive their test requirements if you meet a minimum GPA or are applying to a specific program while others might let you send AP  scores or SAT subject test scores in lieu of general SAT scores.
About the Contributor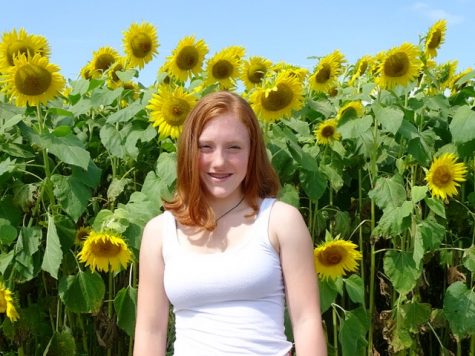 Karoline Jacobs, Staff Writer
Hi, my name is Karoline Jacobs, I am a 16-year-old junior at Triton High School. I am from Newbury, Massachusetts and I work at Colby Farms. I enjoy covering...