Vacation flights
Tips and opinions to help you travel for less
90 days. That's how far out you should plan your air travel if you're traveling in the spring.
With enough knowledge, booking flights can become much easier and cheaper. Triton Voice reporters looked into the most effective ways to fly. And they found these tips to help with future travel plans.
The people that the Triton Voice  talked to said that they try and book flights whenever the price seems low. However, according to an airfare study done by Cheap Air they found out there are actually specific times flyers should buy tickets.
"In the winter you should book 62 days in advance," reports Cheap Air. "In spring you should book 90 days in advance. In summer you should book 47 days in advance. In fall you should book 69 days in advance."  
Also, according to Travelzoo,  buying tickets during the week is cheaper then on weekends.
Flights can be quite challenging to book. When booking flights Travelco states that the best times to book flights are from Tuesdays to Thursdays. That mid-week portion is when deals are seemingly the best and prices of flights are at their lowest. Other times when flights tend to be at the lowest rates is the day of a holiday. Many families will have flights booked way in advanced to be safe, but with many people who end up cancelling, seats become available. So if flyers don't mind traveling on the holiday it could be beneficial to book last minute.
When looking to book a flight it is always best to not only look at multiple airlines but to also look into other airports near by.
"I look at multiple airlines, even trains," said senior Liv Mosher. " I want to see which offers the best deals whether they're connecting, direct, layovers or just plain cheap flights."
"I look at all the big airlines but tend to stick with the same airport," said senior Kendale Sicard.
There are also students who disagree and say that they swear by one airline and one airport only.
" When looking for flights I tend to only look for flights from Jetblue flying out of Logan airport," said senior Juliette Lumley. "I really never stray away from that. They give free WIFI and snacks and drinks, they are always kind and the seats have great leg room space."
While looking into multiple airlines and airports can be beneficial so is looking into flights that have layovers. Layovers may take a longer time and be an inconvenience going from one flight to the next, Travelco explains why layovers may actually be helpful.
"Layovers tend to be much cheaper," Travelco reports. "If the day is already spent being in the airport why not save 100-200 dollars and take a layover flight."
"Layovers are okay," said Sicard. "The only one I've had was two hours so I had plenty of time to grab food and get to my terminal."
In the opposite opinion Lumley said  "God, layovers. They're literally the most annoying things ever. They're inconvenient and it's always a force to have to either wait hours or run through the airport."
Layover flights are not the end of ways to find good deals for cheaper flights. When booking flights deals pop up.
Travelco explains that the deal should be taken right away. This is due to the fact that airlines are required by the Department of Transportation (DOT) to give no cancellation fee, if the flight is cancelled over 24 hours before the flight, as long as the flight is being booked seven days prior to the actual flight day.
Passengers on the planes have the possibility of being put on an overbooked flight. In these situations deals are made with the people on the flight. The airline will offer flying miles, money, and food credits.
"I wouldn't give up my seat on an overbooked flight," said Lumley. "The reason being is because it's the airlines fault for allowing so many people to buy tickets for a specific flight not the people who bought it. The airlines made the inconvenience for themselves."
Sicard said "I would if I wouldn't be late to what I am going to I'd take the later flight."
There is also the debate of first class or coach. Some people need the first class ticket to be comfortable, but others are quite fine with saving the extra $300 or more.
"I am way more likely to buy a regular tickets compared to first class. The only reason is because the fist class of a flight from state-to-state is nothing," said Lumley as she shared her opinion on more expensive flight.  "But with international flights first class is much better."
Mosher said, " I always try to find the cheapest days to fly out of and into the airport no matter what."
Hopefully with these tips and opinions from students at Triton you should be able to have a more cost efficient vacation.
Leave a Comment
About the Writers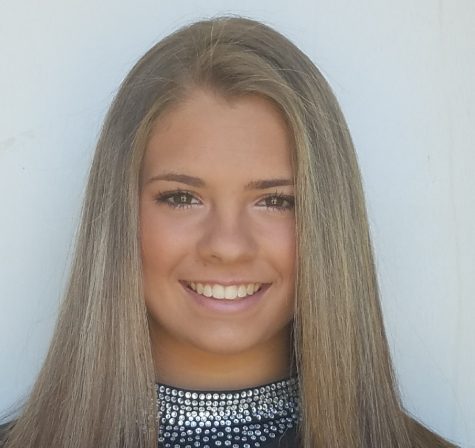 Alyssa Montisanti, student writer
My name is Alyssa Montisanti, and I'm a junior here at Triton so I will be graduating in 2020. In journalism this year I am willing to write about any...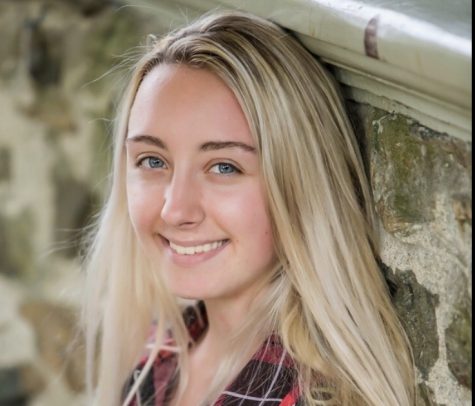 Madi Butler, Staff writer
My name is Madison Butler, Madi for short. I am a senior in high school, and I love being a part of the Triton Voice because I am able to bring to light...