Spring Fashion
Triton students share what they're looking forward to wearing in the sunny weather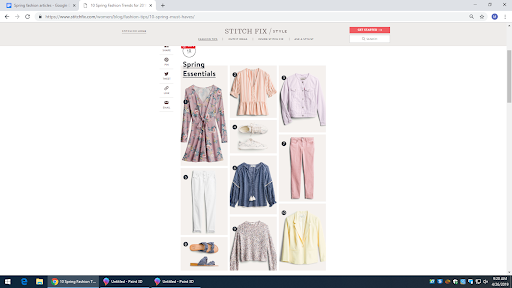 Spring Fashion
Triton students share what they're looking forward to wearing in the sunny weather
Fanny packs, asymmetrical necklines, white suiting, dark denim, straw hats, and fringe are all in for fashion this spring.
With winter passing, it's time to bust out spring clothes for the sunny days. No more winter coats, sweatpants, or moccasins. It's time for dresses, tank tops, and shorts. There might be 70 degree weather every day, the sun is out until 7:00 pm, and the flowers are blossoming.
"Usually in the spring I bring out a couple of my rompers and some cute tank tops for the nice weather," junior Abbie Magee explained. It is said that when the weather is warmer, and the sun is shining, people tend to be happier. "My spring closet consists of a lot of athletic clothes." Junior Kayla Perley said. "It's comfortable and easy, a t-shirt and under armor shorts." Perley added. Junior Connor Kohan explains what's in his spring closet this year: khakis, t-shirts, flip flops, tank tops, and sunglasses.
Not only does your spring closet consist of clothes, there are shoes too. It's that time of year to wear your favorite flip flops and sandals. Selected Triton students voted if either flip flops or sandals were their favorite summer shoes. With a total count of 9:4, flip flops won. ""Flip flops always. They are very comfortable and super easy to put on and run out the door." Magee said. Kohan says that throughout the warm weather he typically chooses between sneakers or flip flops.
Triton students told the Triton Voice where their top three favorite places to shop for spring clothes were. "Tilly's, Pacsun, and Marshall's." Magee said. "Forever 21, Cinnamon Rainbows, and Dicks Sporting Goods." Perley said we're her favorite stores to shop. For Kohan, his favorite stores to shop at are, "Vineyard Vines, American Eagle, and Vans."
           Many people have a quick go-to spring outfit. "My go-to spring outfit would probably be a pair of ripped jeans and a cute t-shirt with Vans." Magee said. "A regular sports t-shirt and under armor athletic shorts, with flip flops and my hair in a bun." Perley said. "Khaki shorts and a light colored t-shirt with low socks, with either sneakers or flip flops." Kohan said.
According to www.stitchfix.com, there are 10 spring essentials to kick off the season. Tie-front floral dresses, ruffle detailed tops, lilac denim jackets, printed sneakers, white denim, tassel tops, rose-colored jeans, sandals, bell sleeve pullover, and pastel blazers.
          Spring is here, the weather is going to get warmer and warmer as the season progresses. Say goodbye to your winter wardrobe and free your spring clothes. No more hoping for sunny days and warm weather.
About the Contributors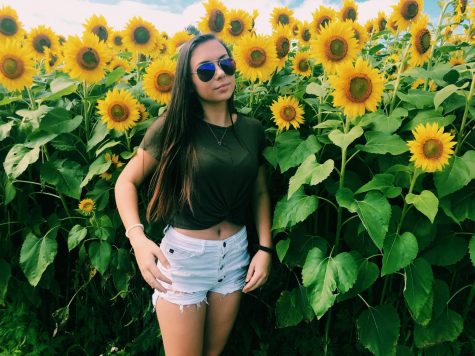 Maggie Bowen, journalist
My name is Maggie Bowen. I am a 16- year- old junior at Triton High School. I am from Rowley Massachusetts, and I work at the Clam Box in Ipswich Ma. On...