Say Yes to the Dress
Prom season is around the corner and girls are going to different prom dress stores to find their perfect dress.
Hang on for a minute...we're trying to find some more stories you might like.
Prom season is the season girls have been eagerly waiting for, the time to find the perfect dress to stun everyone with. Glitterati, Ultimate, Tammi's Closet, and Frugal Fannies, and David's Bridal are the places to get your dream dress.
I personally wasn't that stressed about finding my dress. I only went to one place and that place was Glitterati, they were so kind and nice and they helped me find the perfect dress, some dresses they picked were not ones I'd particularly pick, but they had some good ones. They picked out this huge white dress, and I had told them I only wanted tight fitting dresses and pastel colors, but I know they were just trying to help. Sometimes, they would be tight in the seat, and would butt into conversations that I had with the friends I went with, and when you went out to see what you look like in the dress they would be right there giving their opinion, so they kind of invaded your space, but that's their job. But overall, they're really organized and have the store set up by color and size, so you don't get confused, and are right there to help you with any problem you have. And they have so many to pick from you're bound to find one you'll love.
Girls look for certain styles they think they would look best in. Some girls go for the ball gown look, that's big, that makes them look like Cinderella, some go for the mermaid dress, tight fitting, but flows at the bottom, or they go for the tight fitting dresses that hugs their body and is sleek. A lot of dresses have different necklines, and you can either get a strapless dress, off the shoulder, long sleeves, one strap, or ones with different kinds of straps, thick or thin.
You start trying on dresses you picked, and the ones the workers picked for you. At Glitterati and Ultimate the workers are nice and are there to help you find your dream dress. They help encourage you to get a dress and tell you their honest opinions on a dress you have tried on and they really just want you to look your best for prom.
Tammi's closet has a variety of dresses to choose from, but the best part about their store, is that dresses are totally free! Each has been donated by girls who have already been to prom and are no longer using those dresses. This store is for the girls who want to go to prom but, don't have much money to buy an expensive dress, because dresses can cost up to seven hundred dollars, or even more. Sometimes you can get a really good deal on a dress, like if one was originally five hundred dollars, you'd get it for free.
There's so many places to go to find your dream dress, it starts to get stressful for girls. The number of dresses in a place can be overwhelming because girls don't know where to start. Some girls also don't want to spend a large amount of money on a dress either, because girls still have to pay for hair, nails, spray tan, and makeup. So it gets stressful trying to stay within budget but also finding the dream dress within that budget.
For the girls who don't want to spend much on dresses, they tend to go to David's bridal, Frugal Fannie's, and other department stores, and still find a good dress for cheap.
With all these stores you can go to to find your dress, it's hard to pick your dress because you don't know where to go because there is so many options, and once you found your dress, you feel like could've found better.
There's only a few more months till prom for some people and this season for girls could get them feeling really overwhelmed and anxious, but these stores there's no doubt that you'll find you dream dress at one of these stores!
About the Writer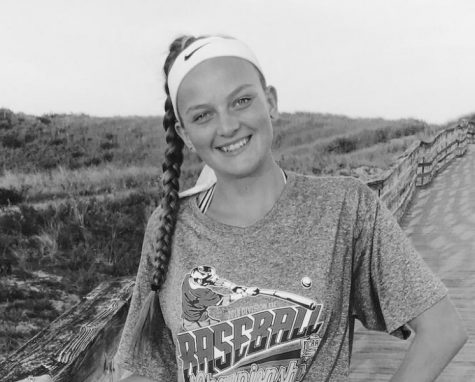 Kelly Sharkey, Staff Writer
My names Kelly Sharkey, class of 2020. What I enjoy about writing for the news is reporting about things students would be interested in reading. I play...