Lax Legends
A checkup one a few of Triton lacrosse's players and new coach.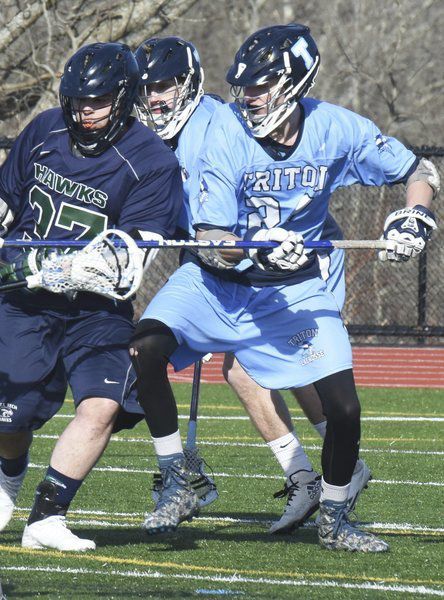 Hang on for a minute...we're trying to find some more stories you might like.
Being a top player in the Cape Ann League for lacrosse is no big feat for Triton's Varsity captain, midfielder John D'Eufemia, as he was one of the best during the 2018 Spring season. He led the team in scoring with 37 goals, and added 11 assists to total 48 points.
D'Eufemia has high hopes for this year, and has been playing throughout the year in order to get better. He plays year-round for Homegrown Lacrosse, an Eastern Massachusetts and Southern New Hampshire based club. "Playing lacrosse throughout the year is great. I love the sport and am constantly getting better." D'Eufemia says he would recommend playing year round, "It's a fun sport to play, and playing all year is a great way to improve on your game, as well as meet new players and coaches."
James Tatro is a sophomore attackman on the team, who as a freshman had a great year, coming out as one of the team's top scorers. Tatro plays for Gorilla lacrosse and says he is glad he does. "I enjoy playing lax in the off-season because it helps me stay at the top of my game, and it helps me get better." When the season rolls around, Tatro said he hopes the team does better than last year, and possibly make the playoffs.
The biggest change for the lacrosse team this year is in the coaching staff. Jeffrey Comeau, the previous coach of the Essex Tech lacrosse team, is now coaching the Vikings. "I obviously hope we do better than last year, but I also hope that having a new coach can give us a different way to play. I also think the new guy will be very helpful for the younger kids and improving their play." said Varsity attackman Tommy Girard. Girard played on the team last year, finishing the year with about 15 goals and 10 assists. "When I first met Coach Comeau I knew we were better off, he seems like he knows what he is doing and like he can run a good team. I'm excited for this year, it should be fun."
About the Writer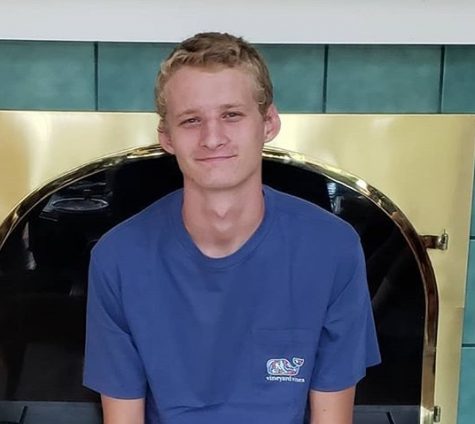 Connor Beevers, Staff Writer
My name's Connor Beevers, or Beevs to my friends. I am graduating the year 2019. I really enjoy writing about sports, only sports. Not physical activities...