Is the Fanny Pack Back?
The 90's style piece may be back at Triton
Look around. Notice anything different this year? Forget about all of the new high school changes and the new teachers that just came to mind. Is there anything that might have sparked a memory or two?
If you've been paying attention to your surroundings lately, you might have noticed some students wearing a 90's trend that is far from unforgettable. That's right, I'm talking about the famous fanny pack era.
"They (fanny packs) are a hundred percent back in," says junior Anthony Ostrander, "Anyone not wearing one just hasn't caught on yet."
Many jaws might be dropping at this moment, but it's true. Fanny packs have made a reappearance. These "bum bags" as known in the UK, have not only gotten a large amount of attention from students, but the fashion industry has given them a full design and marketing makeover. Huge brands such as Nike, Alexander Wang, and Gucci have decided to re-brand the fanny pack as a "waist bag," "belt bag," or "hip bag."
Compared to 2017, new arrivals lifted 120 percent and sellouts grew 359 percent, as explained from Edited, the retail firm technology. These bags range from prices of $25 (Adidas's branded polyester waist bag) to $1500 (Louis Vuitton's monogrammed "Bumbag," made from metalassé-stitched leather).
"I'd wear one," says sophomore Josiah Chiampa, "It'd have to be nice looking though. I know a lot of music artists are wearing them too." A true statement, as artists such as Rihanna and A$AP Rocky have caught on to the fanny pack trend, as well as inspired a number of their fans to join it too.
On the other hand, other students, such as junior Connor Kohan, say they are not on board: "I don't like them. They're useless and look stupid," said Kohan, "especially the bright colored ones."
Is there an in-between, unbiased opinion about the returning trend? Sources asked senior Jeremy Duford, a frequent fanny pack wearer, what he thought. "I do wear them," says Duford, "But I can't say they're back (in style)."
About the Writer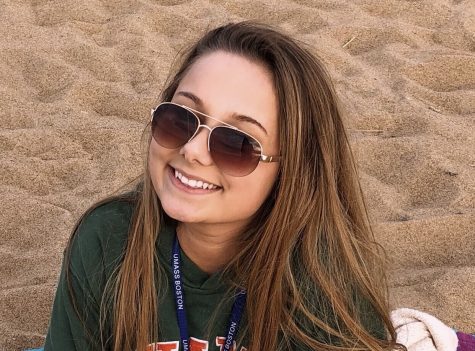 Sophia Agrella, Staff Writer
My name's Sophia Agrella and I'm a junior at Triton High School. I enjoy covering interesting new stories that people want to hear. I'm a certified nursing...