Marijuana, closer than ever
Recreational marijuana dispensary due to open in Rowley and Salisbury
Hang on for a minute...we're trying to find some more stories you might like.
     With the recent agreement for a five year contract on a recreational dispensary in Salisbury, the community has lots to say about the new additions to not only Salisbury, but Rowley as well.
"It's the new thing nowadays. It seems like every other person has either tried it or is a regular user of it," stated junior Dylan Brittany, a Salisbury resident for most of his life.
     The dispensary in Salisbury (still no confirmed name) is set to open at 107 Elm St, the time of opening is still unknown. The one located in Rowley it is set to open on the bottom floor of the Rowley Crossing Plaza at 300 Newburyport Turnpike, previously occupied by Ezee Variety convenience store, again there no set time on its opening.
"The location of the stores seem pretty good, it should definitely help business in the long run," stated Justin Cassidy, Londonderry High student.
     The recent success of the newly opened recreational dispensaries in Massachusetts, shows that having these two new spots maybe not be a bad idea. Adding these would increase the influx of money the town gets due to marijuana being heavily taxed (10.75%). The two stores located in Massachusetts that started to sell on November 20th managed to rake in over 2.2 million dollars in the first five days of them being open for recreational use (the stores also offer medical use). The store that is planned to open in Rowley has agreed to pay 3% of gross sales to the town. This can benefit the towns by  increasing their total income. They are able to use the money earned on things like new buildings, sidewalks, or whatever they choose.
"This was definitely a smart move from the town. There gonna start making so much money from the dispensaries when they open," stated junior Jack O`Keefe.
     A problem that the dispensary in Rowley may face in the foreseeable future is the location of the building chosen for the facility. It lies in the Rowley Crossing Plaza below a mental health counseling office. The consulators have concerns that this facility will not be good for their patients, who might be seeking help from drugs like the ones that are going to be sold right underneath their feet.
"Personally I`m not a weed smoker, never tried it and never will. But I'm really curious to see what will come out of all this in the future," stated junior Ethan Lent.
About the Writer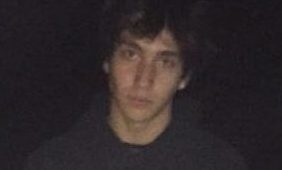 Calvin Gjimaraj, Staff Writer
Hey I`m Calvin Gjimaraj, a junior at Triton Regional High School. I love to cover politics for the Triton Voice, it really interests me. I enjoy playing...