New Year, New Me
A view into the resolutions of Triton High School students for the new year
The New Year is coming right around the corner and people are starting to think about their goals and resolutions for 2019.
We interviewed a few Triton students to find out what their resolutions are for the New Year.
Junior, Kelly Sharkey shared her goal for the New Year, " My New Year's resolution is to save my money and use it wisely. I tend to spend a lot before school on coffee. I also tend to go through it whenever someone hits me up to do something. Even though half the time I'm broke, I can't ever say no to the opportunity" said Sharkey.
Sharkey also has another goal that she wants to work on in 2019. "I also want to stay on top of my school work. I tend to fall behind and get bad grades. I hope to do better in 2018 so I can get into a good college."
Junior, Bridget Tucker said her goal for the new year, " is to cut out all of the physical, mental, and the emotional toxicness out of my life so I can be my best self, which I am trying to work on now," said Tucker.
Along with Tucker, Sophomore, Emily Johnson is hoping to work on the same thing. "I want to better myself both physically and mentally, I'm going to let go of the little things and have a strong and supportive mindset."
Junior, Olivia Ritchie has something else in mind to work on for the New Year. " My New Year's resolution is to get more sleep."
Junior, Felicia Cardillo plans to, " keep my grades up. I want them to stay at an A or B average."
Some people like Sarah Burd didn't have goals that are as serious as the others.  "I want to travel more and go on an airplane. I've only been on an airplane once, but I was 2 so I don't remember it at all. I feel like that would be a cool experience."
Burd has one other New Years resolution, which is to, " get a job that I can keep for more than 3 weeks. My last job didn't last very long. In 2019, I want a job that I enjoy and I want to do it with people that I know so that it's more bearable than my last job."
The question is, will these students actually go through with these goals? Or will they give up on them soon after the new year starts?
Tucker spoke the truth about her goal. "I definitely won't go through with my goal because I am a big sucker for drama."
Along with Tucker, Sharkey seems to agree, " I know for sure that I'm going to give up on my school work because, to be honest, I'm a huge procrastinator. I don't have the motivation to do my school work and I never get it done on time."
Burd, Ritchie, and Cardillo seem to think that they will achieve their goals by the end of 2019.
" I can buy a plane ticket with the money that I make from my job, so I actually plan to go through with my goal this year," said Burd.
" I think ill follow through because if I get my homework done earlier, then I will be able to get more sleep," said Ritchie.
"I feel like I can keep up with this goal if I can stay focused on my school work," said Cardillo.
These goals are definitely different from their goals for the previous year. Some achieved their goals, and some didn't.
Tucker was one of the few whose goal for 2018 was successful. " My resolution for last year was to lose weight. At first, I didn't think the goal was realistic for myself, but I did end up achieving it. I really think it's best to better yourself and that's what helped me to resolve my goal for 2018."
Burd, on the on the other hand, still has only a few more weeks to accomplish her goal for 2018. "My resolution for 2018 was to get my license. I haven't done that yet but hopefully, I can get it sometime this month before the year ends."
About the Writers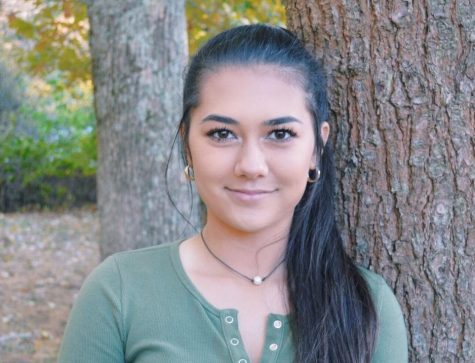 Sophia McLellan, Staff Writer
My name is Sophia McLellan. I am a Junior at Triton High School and im from Salisbury. In journalism, I enjoy covering sports stories and other topics...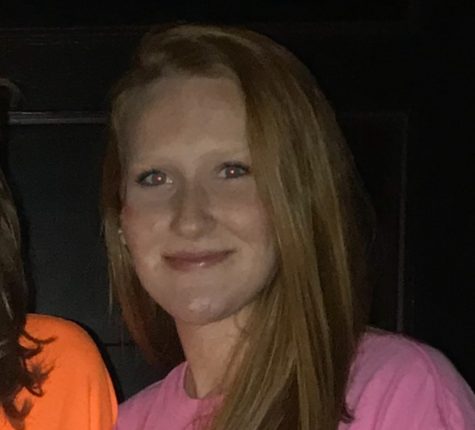 Erin Power, Staff Writer
My name is Erin Power. I am a 16 year old Junior, and I live in Byfield. I enjoy writing sports story's and about topics I myself would find interesting...