Bathroom Banishment
Two Triton bathrooms shut down
Two of the bathrooms at Triton High School have been locked down for the past month.
Destruction of property and vaping is the school's greatest concern, which led the administration to closing down the bathrooms. The police have been involved and are aware of the situation. In some cases, the police have taken the students responsible for the bathroom mistreatment to court over the issue. Triton's staff isn't sure when the bathroom issues will be fixed, but for now, they will remain closed.
Both female and male students at Triton High School are affected by the bathrooms being heavily regulated. Two out of three boys bathrooms have been closed and locked, including the library and downstairs bathroom. In addition, the doors for the girls bathrooms have to remain open at all times.
" I think it's discouraging that we have to close a bathroom versus teenagers being responsible enough to just use the facilities appropriately,"  Theresa Karol, a librarian at Triton high school said about the issue.
All students are affected by this decision that the Triton administration has made. With two out of three of the boys bathrooms being unavailable, students are forced to search the school for an available bathroom to use. "It makes it [going to the bathroom] a force," Dylan Souther said. "I think that this shouldn't have happened and we should have new bathrooms anyways because none of the stuff in our bathrooms even works,"  a student said when speaking about the boys bathroom.
"They weren't doing things that were appropriate, so that was our first step. We're going to open the door to discourage [the girls] from doing anything else other than using the bathroom the way it's meant to be," Karol said when talking about the girls bathrooms.
Although the girls bathrooms aren't closed, their bathroom issue is also a pressing matter. Girls in Triton High School have to leave the bathroom doors open at all times. "It makes me very uncomfortable knowing that I could be doing my business in there and the people who sit five feet away, at the computers, can hear me," says junior Sophia Agrella. "From certain angles you can even see into the bathroom from there. It's just a privacy thing, and I like my privacy. I feel like the school isn't ensuring it."
The staff has a strong point of view on the reasons why the bathrooms are closing down. Until the students learn to behave appropriately when using the bathrooms, they will continue to be locked down.
Leave a Comment
About the Contributor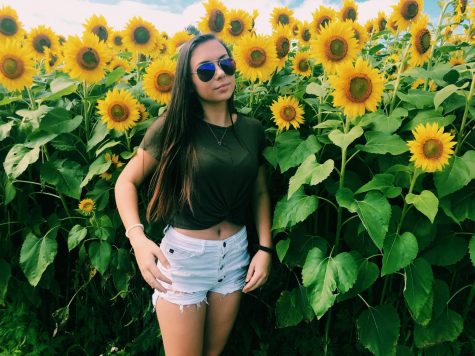 Maggie Bowen, journalist
My name is Maggie Bowen. I am a 16- year- old junior at Triton High School. I am from Rowley Massachusetts, and I work at the Clam Box in Ipswich Ma. On...