More than a Mainstream Turkey
Triton's students celebrate Thanksgiving in a variety of ways.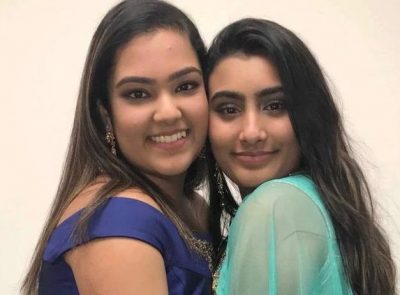 Hang on for a minute...we're trying to find some more stories you might like.

Loading ...

A typical Thanksgiving celebration involves eating turkey with the family, while watching a football game… But how would the classically American holiday, Thanksgiving, be celebrated in other ways?

Thanksgiving has been a holiday celebrated similarly for nearly its entire existence. Since the early 1800's, people have had Thanksgiving feasts honoring the first, original, celebration that occurred in 1621. Over two dozen students at Triton celebrate the holiday in the same way, by cooking a large turkey and eating it with their families. Whether it be their immediate, or their distant relatives, students generally spend the day with loved ones.

One student whose family defies the norms of Thanksgiving is junior Brad Killion. Still keeping the theme of a family celebration, Killion and his family group together in a unique place to celebrate Thanksgiving.

"Thanksgiving this year, I'm going to Canada." said Killion.

Each year, Killion's family heads to Nova Scotia, Canada, where his brothers attend college. The monumental journey that Killion takes unites family members and solidifies their bonds by bringing everyone together, which is something Killion says is hard to do at times.

"So like my grandparents, my aunts and uncles, my cousins… get together. We don't see eachother often," said Killion.

Killion described the Thanksgiving celebration as pretty typical outside the journey his family must make. A large turkey is served, along with a variety of other common sides. The family is there and memories are shared.

"It [Thanksgiving] means a lot. It's just getting together with the family, celebrating, and  thankful I guess." said Killion.

Carmine Palmisano, a senior who attends Georgetown High School, also celebrates his Thanksgiving in a unique fashion.

Palmisano and his family first head to his uncle's house following the holiday football game. Within the morning, the family has their first round of food. Consisting of mainly appetizers, Palmisano says the meal starts small, but as the it progresses towards lunch, the family brings out a turkey.

After the initial celebration, the party travels to Palmisano's grandmother's house for even more food, including sweet yams and homemade stuffing. Once everyone has eaten, relaxed, and reconnected, the family games begin. Palmisano says that once the food gets in everyone, the mood lightens, creating a more comfortable party.

"My dad's side of the family has a pumpkin pie eating contest," says Palmisano on his grandmother's house activities, "Whoever wins gets to break the wishbone next year."

After this, Palmisano's family gathers at his father's bosses house, where they eat desserts including cake, cupcakes, bread pudding, and more. The family relaxes there for the rest of the night, watching football to conclude their traditional Thanksgiving adventure.

If unusual Thanksgivings don't seem enticing enough, an alternative is Diwali, the Festival of Lights. Taking place in October or November, variating each year, this Hindu celebration marks the beginning of the fiscal year in India.

Junior Komal Patel celebrates Diwali each year with her family, taking place between November 5th – 9th in 2018. Though the official holiday took place on November 7th, Petal's family celebrates for multiple days.

During the holiday, special lighting and decorations are put around houses. This includes lanterns, candles, and traditional Indian pieces. As the day progresses, certain religious rituals are done, and friends and family exchange gifts. Then, after a large dinner to celebrate the day, fireworks are shot off.

On the last day of her celebration, Patel and her family make certain traditional Indian foods to offer at Temple in exchange for prayers.

"[The offerings] are to pray for our families well being." Says Patel. "We offer gee, which is like purified butter, puris, deep fried potato balls, and some Indian sweets."
About the Writers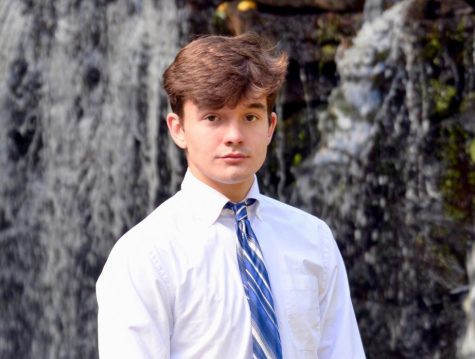 Jeremy Duford, Staff writer
Jeremy Duford, senior at Triton, decided to join journalism to report on all the various drama and news he's felt enveloped in over the past three years....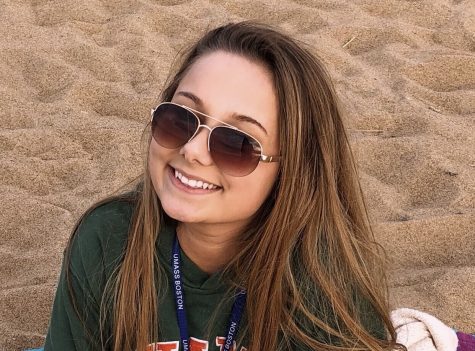 Sophia Agrella, Staff Writer
My name's Sophia Agrella and I'm a junior at Triton High School. I enjoy covering interesting new stories that people want to hear. I'm a certified nursing...