Christmas Carols and Curtain Call
How the Visual and Performing Arts Department celebrates the holiday season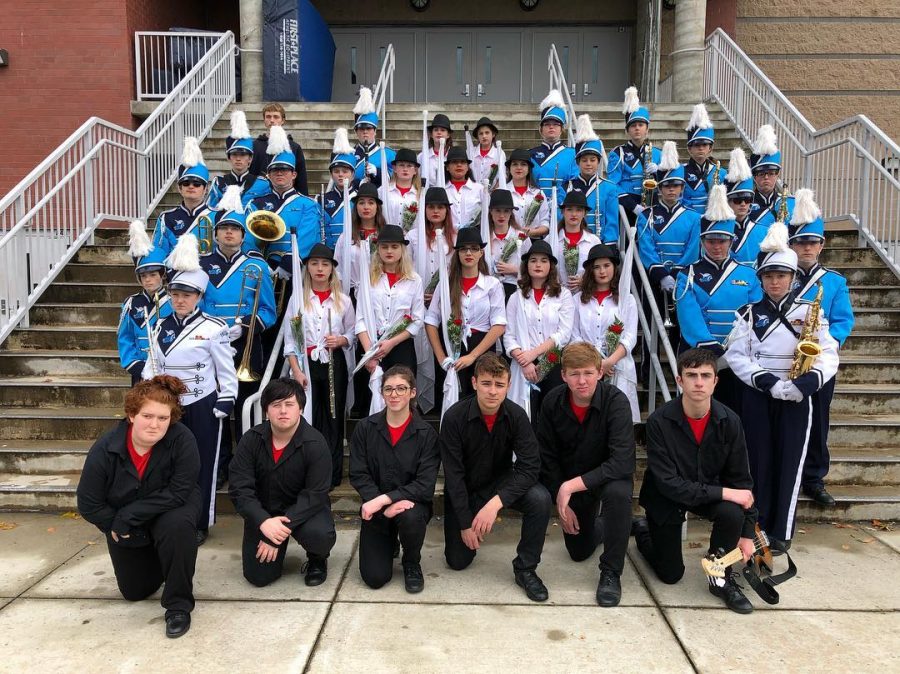 While much of America prepares to welcome in the 2018 holiday season on Thanksgiving, students in the Visual and Performing Arts are busying themselves with a different sort of preparation.
"I often find myself realizing that people get hospitalized for exhaustion," joked Sue Densmore, program coordinator of the Visual and Performing Arts Department and teacher to various vocal and instrumental groups. "You have to know when your deadlines are and what they are. There are a lot of little details."
The showing of the fall play, Our Town, upcoming parades and football games for the marching band and color guard, along with the annual holiday concert for vocal and instrumental groups have caused this wing of the school to descend into full-on practice and rehearsal.
"My favorite thing is when the performing groups get to perform and they do a great job," explained Densmore. "You get to watch that joy spread among the students and among their parents. It's really cool."  
While the Senior Citizens Tea on December 13 and the Holiday Concert on December 20 keep vocal and instrumental groups busy with learning new music, students do not need to wait that long to see their fellow classmates perform. The official fall season for marching band and color guard has recently ended, but the groups can still be seen at the Thanksgiving Day football game and at the Newburyport Santa Parade.
For those seeking a type of entertainment that is both tear-jerking and funny, look no further than the 2018 fall play.
"Triton theater is very good, very high quality theater," explained Sharon Riordan, drama teacher and director of Triton's fall plays and spring musicals. "We always put quality on stage."
This year's fall play, Our Town, is the most frequently-produced modern American play, taking place at the turn of the last century. Depicting life, love, and death, this play takes place in a fictional New Hampshire town, Grover's Corner, from 1903 to 1917.
"
"Come see what we do and get involved in what we do"
— Riordan
Because the play is showing November 29 to 30 and December 1, Riordan explained that it doesn't get in the way of holiday preparation as it is showing after Thanksgiving and long before Christmas. However, senior Olivia Valley finds, from a student's perspective, that it is still a busy time of year.
"Theater's really fun because I love being on stage and getting to be a different person and play a character," explained senior Olivia Valley. Even so, Valley finds herself in the holiday crunch of the season.
"Not only are there familial commitments and other holiday stuff, but it's also a busy time academically," revealed Valley.
Riordan said she wanted all of Triton's students to see the play, especially those who have never seen a live show, and to get involved in the plays and musicals. She also stressed that Triton's theater department is made up of students from all walks of Triton life, including athletes.
"Come see what we do and get involved in what we do," said Riordan. "It's a lot of fun – theater becomes like your second family."
About the Contributor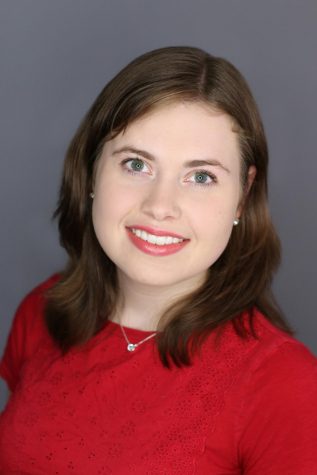 Jacqueline Downs, Staff Writer
Hi, my name is Jacqueline Downs, 18, and I am a senior at Triton. While this is my first year in Journalism, so far I have really enjoyed reporting on...