Unsung Heroes of Triton
Talented athletes all over triton aren't always recognized for their accomplishments.
Hang on for a minute...we're trying to find some more stories you might like.
Morgan Hall, freshman, is not only starter on the girls varsity soccer team for Triton, but is also only four foot eleven inches. You wouldn't believe such a young teammate with that small size would have such a large impact on the field.
    "It's very intimidating going from playing youth soccer to playing varsity soccer." said Hall.
Throughout Triton High School, there are many athletes who are very talented in the sports they play, but not all are always recognized for the great impacts they make for their team everyday. In Hall's case, her short height and young age cause people to not expect the skill level she has on the soccer field.
    "The girls are taller, stronger, faster, and overall more skilled. It's definitely a big step, but, I'm also on the field because I'm expected to be able to take on these players, which is a lot of pressure in itself," said Hall.
    Hall has made 2 assists and 2 goals during the season, which is very impressive for a freshman playing her first year on varsity. Players like her deserve a spotlight, because they're able to do the unexpected, even under pressure.
    Triton's cross country team also has talented freshman athletes, including Ellie Gay-Killeen. Gay-Killeen started on varsity as an eighth grader and her achievements have been tremendous in the past two years.
    "It's not too intimidating for me because ever since I've started running, I've really had no fear going against people," said Gay-Killeen.
    Gay-Killeen has already set a high personal record of a nineteen minute and thirteen second 5k, which is the fastest on the team this year. She has gotten first place in six meets, second place in three meets, third in CALS, and she's the number four returner at the division five state meet.
    With Gay-Killeen's record as only a freshman, she has an extremely bright future ahead of her for the rest of her running career. She will only improve through her highschool seasons, but should most definitely be recognized for her record breaking accomplishments this past season.
About the Writer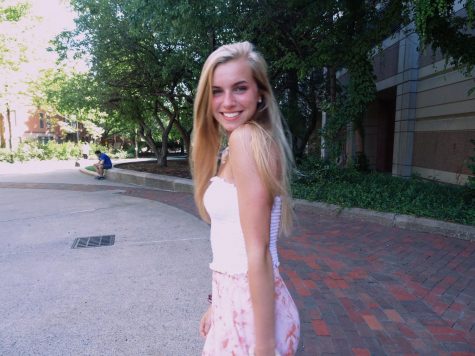 Julia Boyle, Staff Writer
Why hello! Thanks for visiting my page. I, Julia Boyle, am a 17-year-old junior who writes for the Triton High school newspaper. I live in Rowley, Massachusetts,...