Organic Foods Lower Cancer Risk
Does eating organic actually affect your risk of developing cancer?
Hang on for a minute...we're trying to find some more stories you might like.
In a recent study, conducted at JAMA Internal Medicine, in France, it found that those who eat organically grown foods for more than 4-5 years can lower their rates of cancer, especially lymphoma and breast cancer. Also people who primarily eat organic foods are more likely to ward off non Hodgkin's lymphoma compared to those who rarely or never eat organic foods.
      "If this is true, then why doesn't everyone eat organic foods?" asked Justin Cassidy.
While being a big part in reducing the risks of cancer, Organic foods can be too costly for the everyday person. Prices only continue to rise in the organic food market and that can be due to more studies outlining the benefits of eating organic foods.
      "It's insane how much eating organic costs. The prices are unreal compared to normal processed food," stated Air Force engineer Alex Clark.
Although the price of organic food may be expensive students say it is worth every penny you spend on it, because of its various benefits.
       "It's completely worth the price. Is saving a few dollars better than living longer and having a healthy body," stated junior Mike Connolly.
Other students had their thoughts on the topic.
       "If all these studies are true then I completely agree with switching to organic foods even if its price right now is high," said sophomore Isaac Schrempf.
The French study showed that the overall cancer risk was 25 percent lower for those with the highest bio score. Cancer with the highest risk factor was breast cancer (postmenopausal women) and lymphoma (non Hodgkin's lymphoma). The conclusion of the study was that the people who eat more organic foods have a lower overall risk of getting the cancer throughout their life.                                                                                                    
 "I love organic foods, to me it justs tastes better. Now that I know all these benefits about them, it makes me love them more," junior Ethan Lent said Another study conducted in Britain, 2014, asked women whether they eat organic food never eat, sometimes eat, or always eat. The British scientists found 21 percent less non Hodgkin's lymphoma in women who eat organic food on a daily basis. There is also evidence that people who consume more organically grown produce have less pesticide in their bodies which is a benefit that comes from eating organic foods daily.                                                                                                                                                
Organic foods are produced without pesticides and are less likely to contain pesticide residues than conventionally produced, non organic foods. Switching from eating regular foods to organic foods decreases the pesticide. Although organic foods carry all these benefits they also have some downsides to eating them. They are quite expensive, and you are still at risk of getting food borne illnesses like E-coli and salmonella. Also organic foods spoil much faster than regular foods, because they don't contain all the preservatives. This can be a big negative to someone who isn't home very often.
      "If all this organic food study is legit, I still don't think many people are going to tempted to buy organic food because of its absurd price. Even if the nutritional properties might be higher," stated Londonderry High School senior Justin Cassidy.
The study conducted by JAMA internal medicine used around 70,000 (68, 946) people. 78 percent of them being female. The average age of the group was 44.2 years old. This study helps to solidify the claim that organic foods reduce cancers, but does not take into account other age groups. Ages that might be more vulnerable like children or elderly. Several of the people interviewed agreed and said that the study was well conducted but additional research is needed to clarify all points and confusion in the studies, so there are no questions left unanswered.
"Personally I've never eaten too much organic food, but after reviewing these studies it might not be a bad idea to start," stated Connolly with a big smile.            
About the Writer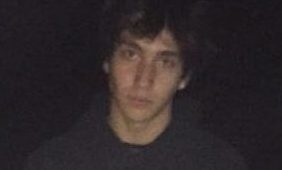 Calvin Gjimaraj, Staff Writer
Hey I`m Calvin Gjimaraj, a junior at Triton Regional High School. I love to cover politics for the Triton Voice, it really interests me. I enjoy playing...