Technology is on the Rise…or Fall
Hang on for a minute...we're trying to find some more stories you might like.
Imagine a world without technology. This might be tough because nowadays we rely heavily on technology to get us through the day and our high school careers.
"Technology within the past couple of years has widened our education, giving us access to things we aren't always accessible to in our textbooks," said junior Emily Howe.
Technology has been a big part of our education the past couple of years in high school. Teachers and students have been using technologically-based programs like Google classroom, Google docs, and other sites, like turnitin.com. They use these sites to turn in homework and essays, and create assignments. To some students, these websites have been  helpful in getting their work done on time, but some might think dealing with this technology is frustrating sometimes.
¨I personally think these programs make our curriculum move more smoothly and easily," said student Marcella Hubbard-Brucher. "It makes it so that even if you can't print something out, you can still turn it in digitally and not lose points."
"I believe the technology has helped me very much," said Howe. "When writing an essay, it tells me when I've spelt something incorrectly, which saves time editing it later."
Both Howe and Hubbard-Brucher agree that technology has made getting assignments done on time a lot easier.
Some students may lack the incentive to actually do their homework on time. But, by putting due dates online, they might have more motivation to get it done. For instance, if students have the Google classroom app on their phones, they can get the notifications for when an assignment is due.
"Having the Google classroom app means that these reminders pop up directly on my phone, which is really helpful," said Hubbard-Brucher.
Both students agree that technology creates a risk of plagiarism for everybody. Plagiarism could seriously hurt one's education in the long run. Plagiarism has always been something that is dangerous in the academic world, especially in college. According to collegeraptor.com, "Once you copy and paste someone's words and make other people think you wrote them, you are getting into a dangerous zone. It is seen as a criminal offense and can even lead to expulsion." Modern technology has made plagiarism a lot easier to accomplish now that we can copy and paste anything with the click of a button.
Math teacher Irene Thompson has varying opinions on how we use technology today.
"It advances us in some ways and hinders us in other ways," says Thompson. "I've felt that way for a lot of years now."
She uses the Google classroom to post homework for her classes.
"The Google classroom platform offers a lot of flexibility there and a better organization for students."
"Some people don't always have access to technology at home and it doesn't always work properly, so it can slow things down," said Thompson.
These problems can hinder students from turning in work on time which results in the lack of motivation to get it done.
About the Contributor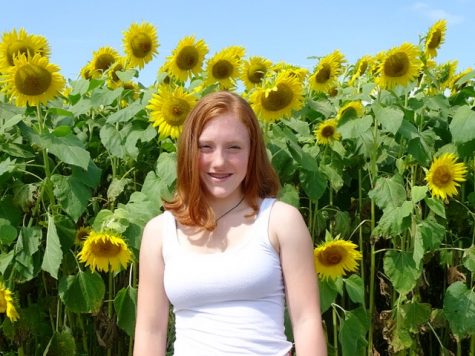 Karoline Jacobs, Staff Writer
Hi, my name is Karoline Jacobs, I am a 16-year-old junior at Triton High School. I am from Newbury, Massachusetts and I work at Colby Farms. I enjoy covering...