The Cameras
The Bigger Picture Behind Their Installment
Hang on for a minute...we're trying to find some more stories you might like.
Approximately thirty-four cameras were installed at all entrances and exits of Triton High School, as well as throughout the hallways. After speaking with a few students, administrators, and teachers, it seems to be that there's students who do and don't agree with it, but teachers & administrators are looking at the grand scheme of things to make sure their students are always safe throughout the school day, and even after hours.
Mr. Christopher Walsh, who is the head of the custodians throughout the school district, was a huge part in the installment of the cameras. He didn't physically install them, but he helped out with a few things, such as where he the cameras should be placed and how to connect them to the computers. Walsh says that the cameras were most importantly installed for security reasons.
"A lot of schools are putting them in. They're for school security. The picture quality is very clear, so it's easy to tell who's who, and what they're doing. The cameras have a thirty-day recording retention that can go back to the exact second of a specific day."
Junior Anthony Ostrander is a student who thinks that the cameras are a good thing, and he's glad they were installed. "I think they're good because then students won't be ditching school as much."
After speaking with Walsh, it seems to be that Ostrander's thoughts didn't really have anything to do with the initial installment of the cameras. They were not installed just to catch students vaping or ditching school, but rather more important things which would be making sure all students are safe in their everyday environment.
Senior Spiros Markopoulos had no idea that the cameras even worked, or were actually used. Markopoulos didn't know the cameras were live and didn't know that the administration actually did keep and eye on them. Once that was explained to him, he quickly formed his own opinion.
"They haven't done me any harm yet." Said Markopolous, "I think that they're an invasion of privacy. Now that I know about this, I feel like I'm always being watched. I think they're sketch."
Mr. Scott Brennan explained that the cameras are monitored on a daily basis, which is what Markopoulos was shocked to hear about. "Any time we need to look at something, we just pull up the cameras and can see anything and everything that we need to see."
From a teachers point of view, Mr. Brendan Stokes gave his thoughts on having the cameras installed. "I'm ok with the cameras because they're good for school safety and sadly, we didn't have to worry about stuff like that thirty years ago…. In the event that something did happen, the cameras provide all the exact information of what went down."
*picture from https://www.k12insight.com/trusted/3-questions-use-cameras-classrooms/
About the Writers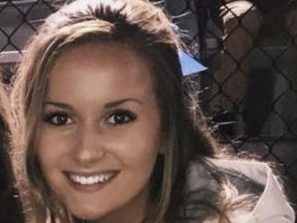 Kaelyn Scalley, Staff Writer
My name is Kaelyn Scalley, I am currently a 17-year old junior from Rowley at Triton High School. In journalism, I like writing about what goes on in the...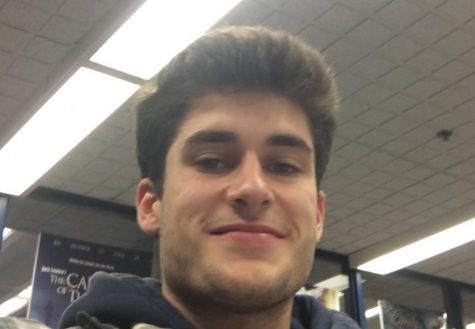 Andrew Maiuri, staff writer
My name is Andrew Maiuri, I am a 16 years old and a junior at Triton High School. I am from Rowley, Massachusetts and like to play sports such as baseball,...