New Rink in Town (or 6)
Hang on for a minute...we're trying to find some more stories you might like.
Hockey players from all over will soon be coming to Amesbury, as it is now the future site of the Atlantic Sports Center, a hockey facility housing six NHL-sized rinks proposed for South Hunt Road. The rink is expected to cost around $48 million, but town officials hope it will bring in more jobs, as well as more taxes.
The rink, being built by Global Property Developers Corp, is expected to be about 410,000 square feet, will house six NHL-sized rinks, office buildings, a 130,000 square foot conference room, restaurant, physical therapy rooms, and training space, according to the Newburyport Daily News.
Project manager Michael Gorman talked to the Newburyport Daily News about his intentions for the building of this facility, saying that the project is  "about people loving the game of hockey. Hopefully they will be coming to Amesbury and having a great experience and will want to come back." Local Jack Niska, a member of the Triton Varsity Hockey Team, when asked about what he thinks of the rink, and how, as a hockey player, this supports his love for the game, answered "I'm very excited. It's insane that they're making a facility with six rinks in it. Adding even one sheet of ice locally would bring a lot more hockey to the area, but six would be amazing. It gives so many more opportunities to play the game I love to play."
The Atlantic Sports Center will be the home arena for the local Amesbury High School Hockey team. The Indians will have their own home locker room, as well as access to the new training facility. Local Triton hockey all-star Tommy Girard discussed Amesbury gaining this advantage from having their own training facility saying, "I don't care about them getting a training facility. They can train all they want, they're all still dusters."
Although the rink may be home to the Amesbury Indians, other teams will be allowed to use it, allowing for more training and practice not just for Amesbury, but for other local teams like the Triton Vikings, or the Newburyport Clippers. Niska says he will be back to play on the rink in the future and that he "can't wait to come back when I'm older for Men's League puck with some old friends."
The finish date for this project is not confirmed, but Triton Senior, and hockey player, Sam Rennick said "Hopefully they can get it done soon, I really can't wait to get to skate there. I'm really disappointed it won't be done while I'm in highschool."
About the Writer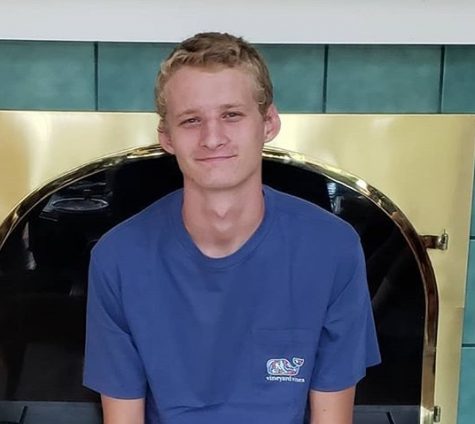 Connor Beevers, Staff Writer
My name's Connor Beevers, or Beevs to my friends. I am graduating the year 2019. I really enjoy writing about sports, only sports. Not physical activities...