NEW NURSE HAS A LIFETIME OF EXPERIENCE
As the air becomes chilly, the leaves turn and fall begins, so does the yearly flu season, and a lot of the students here at Triton will probably have to go to the nurse's office pretty soon. There, they'll meet one of the new faces at Triton: Nadine Marcheterre, our high school nurse who has dedicated her life to nursing and kids.
"I think both the students and the staff are incredibly friendly and helpful," Marcheterre said. "I love working with teenagers… I think it's the best age to work with and I just love helping kids."
Kids are already getting sick and have met Marcheterre.
"She's really nice," Kiefer Callewaert said about his visit to the nurse's office. He said that she was really helpful and accommodating as well.
Marcheterre has become the new high school nurse after Mrs. Mary Goldsmith retired last year. Although this is her first year as a full time nurse, this is not her first year at Triton.
Marcheterre, when applying for a different job a few years ago, called Mrs. Goldsmith as a reference. However, instead of getting a reference, Marcheterre got a job here at Triton. Goldsmith hired her as a substitute nurse for all five schools. Marcheterre said that it was nice because she already knows a lot of the students and is familiar with many of the families at Triton. When Goldsmith retired last year, Marcheterre became the full time high school nurse.
"It was kind of a nice, slow transition into a full-time job," Marcheterre said. She also said that there are some challenges, like learning about all the kids and their different medical problems. Ms. Claudia Small, the middle school nurse, has been helping her with that transition and  teaching Marcheterre the ropes of working at Triton.
"Mrs. Goldsmith, when I came over here to the middle school, was a mentor to me," Small said. "So I'm trying to help Nadine do the same [to] learn about working full time."
Marcheterre will also be involved in this year's effort to stop the use of vaping and e-cigarettes at Triton. Once everything calms down, she wants to start educating students about the dangers of vaping.
Marcheterre has wanted to be a nurse since a young age. She was sick a lot as a child with arthritis and spent a lot of time around nurses at Boston Children's Hospital.
"I had always admired the nurses that worked with my doctors, and I just thought that was a cool job." She graduated from Fitchburg State College with a nursing degree in 1987.
Before Triton, Marcheterre worked several different nursing jobs. She worked at an office for in-vitro fertilization, which she found very fascinating. She also did home pediatric care for disabled kids, helping them try to gain as much independence as possible and to put less stress on the parents. For a few years she was also an OBGYN nurse, and of course, became a school nurse.
Marcheterre was also hired by Mrs. Goldsmith in the early 1990s to work at an institution called Harbor Schools. The school was a residential placement home for troubled kids; children who couldn't live at home, who were connected to the court system, or were in some other bad conditions. Goldsmith and Marcheterre worked together for a few years there as nurses and became good friends.
Marcheterre has lived on Plum Island for 30 years. She has two teenage daughters, one who attends Salem State. She loves the beach, reading, gardening, cooking, and baking. She enjoys working at a school because she gets the summers off so she can travel.
"She's a very knowledgeable nurse," Small said. "We're very fortunate to have her here."
About the Writer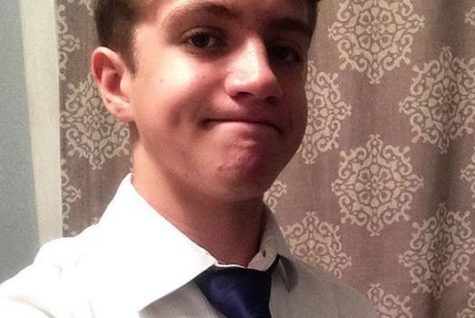 Sam Bell, Staff Writer
Sam Bell is a junior at Triton. Yay, or something. He works at the Frisky Dog and TWS. He also kind of likes photography, videography, reading, writing,...